UNB's Greg Marquis to launch third edition of Truth and Honour
Author: UNB Newsroom
Posted on Dec 9, 2019
Category: myUNB , UNB Saint John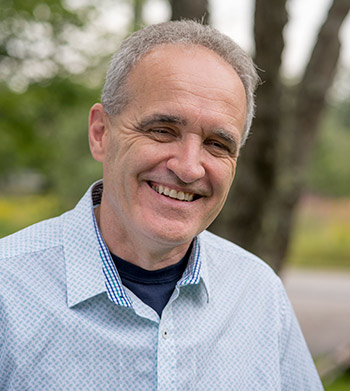 On Wednesday, Dec. 11, from 7 to 8:30 p.m., UNB professor of history and politics and author Dr. Greg Marquis will launch the third edition of his book, Truth and Honour, at the Saint John Free Public Library, 1 Market Square, Saint John.
This updated and expanded edition details the high-profile 2011 murder of Saint John businessman Richard Oland and the trial of his son Dennis Oland. The new book includes a chapter on the second trial that resulted in Dennis Oland's acquittal and an epilogue that places the case in broader perspective.
The trial, which was one of the most publicized trials in New Brunswick history, has been described by Dr. Marquis as a real-life murder mystery.
"The Oland case is significant for the legal history of New Brunswick and Canada," explains Dr. Marquis. "My updated book tries to make that case."
The event is free and open to the public. Dr. Marquis will read from his book and he will also be talking about the experience of writing about true crime and taking questions from the audience. Books will also be available for sale and signing.
Media contact: Angie Deveau
Photo credit: Bob Burgess Photography