Veteran storyteller Sheree Fitch to read as part of Lorenzo Reading Series
Author: UNB Newsroom
Posted on Nov 19, 2019
Category: myUNB , UNB Saint John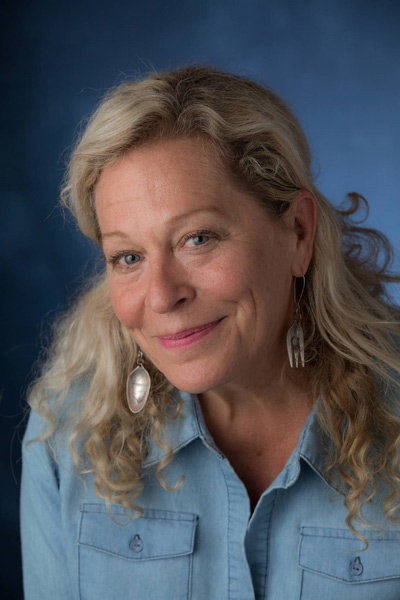 Veteran storyteller Sheree Fitch will read from You Won't Always Be This Sad on Saturday, Nov. 23, as part of the UNB Saint John Lorenzo Reading Series.
Divided into three parts, like the memorial labyrinth Fitch walks every day, You Won't Always Be This Sad offers words that will stir the heart, inviting readers on a raw and personal odyssey through excruciating loss, astonishing gratitude, and a return to a different world with new insights, rituals, faith, and hope. Readers, bearing witness to the immeasurable depths of a mother's love, will be forever changed.
A veteran storyteller, educator, speaker and award-winning author, Sheree Fitch is "a woman of faith," who has long followed the practice of centring prayer and labyrinth meditation. She trained as a healing lay minister at the Washington National Cathedral under Rev. Anne Brower where she served for several years before returning home to Atlantic Canada. She currently belongs to "the disorder of the dancing monks" and finds greatest comfort in nature. 
The Lorenzo Reading Series acknowledges the support of The League of Canadian Poets, the New Brunswick Literary Promotion Program, UNB Saint John, UNB Saint John Bookstore, and its private reading sponsors.
Sheree Fitch will read from her book on Saturday, Nov. 23, at 4 p.m. in the Hazen Hall Lecture Theatre, UNB Saint John campus.
For more information contact Andrea Kikuchi at (506) 648-5782 or email lorenzo@unb.ca. 
Photo credit: Keith Minchin