Top 100 telecoms CEO joins UNB panel on the art of leading
Author: UNB Newsroom
Posted on Nov 22, 2019
Category: UNB Fredericton , myUNB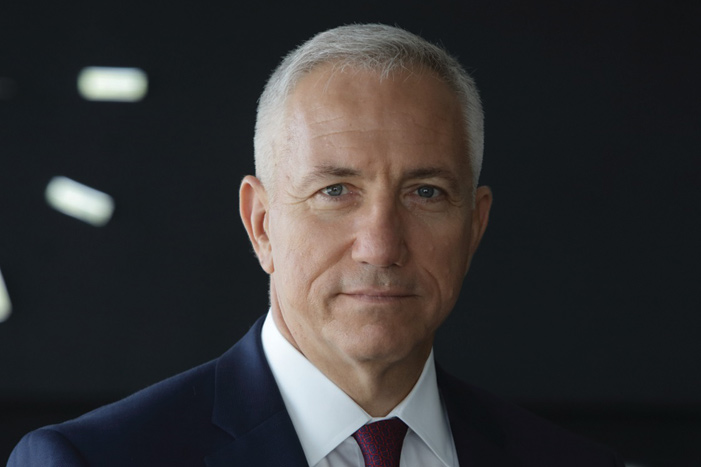 Top telecommunications CEO and University of New Brunswick alumnus Michael Tsamaz will join a UNB faculty of management public panel discussion The Art of Leading – from theory to practice focusing on leadership on Friday, Nov, 22.
Mr. Tsamaz is the CEO and chair of the Hellenic Telecommunications Organization (OTE), the largest telecommunications provider in Greece and southeastern Europe and part of Deutsche Telekom AG.  
Listed among the most 100 powerful people in telecommunications, Mr. Tsamaz was named to Global Telecoms Business Power 100. Under the leadership of Mr. Tsamaz, OTE reduced its debt by 50 per cent and is implementing a comprehensive, long-term investment plan to advance Greece's telecommunications infrastructure.
Mr. Tsamaz received his business administration degree from UNB in 1984. He is currently visiting UNB Fredericton as Executive-in-Residence and was honoured at UNB's 32nd Annual Business Awards Dinner on Nov. 21.
Dr. Patrick Bruning, professor of management, will also participate in the panel discussion. Dr. Bruning received his PhD from Purdue University and is published in top tier journals, including those listed in the prestigious Financial Times Top 50. Since joining the faculty of management in 2014, he has been teaching courses in management and organization studies. 
Mr. Tsamaz and Dr. Bruning will share their perspectives on what makes an effective leader on Friday, Nov. 22, at 10 a.m. in the Long Hall of the Richard J. CURRIE Center, 15 Peter Kelly Dr., UNB Fredericton. Admission is free and open to members of the public.
Media contact:
Liz Lemon-Mitchell
llemonmi@unb.ca
506-651-5659