UNB's Julia McDevitt named professional of the year at North American conference
Author: UNB Newsroom
Posted on Nov 29, 2019
Category: UNB Fredericton , myUNB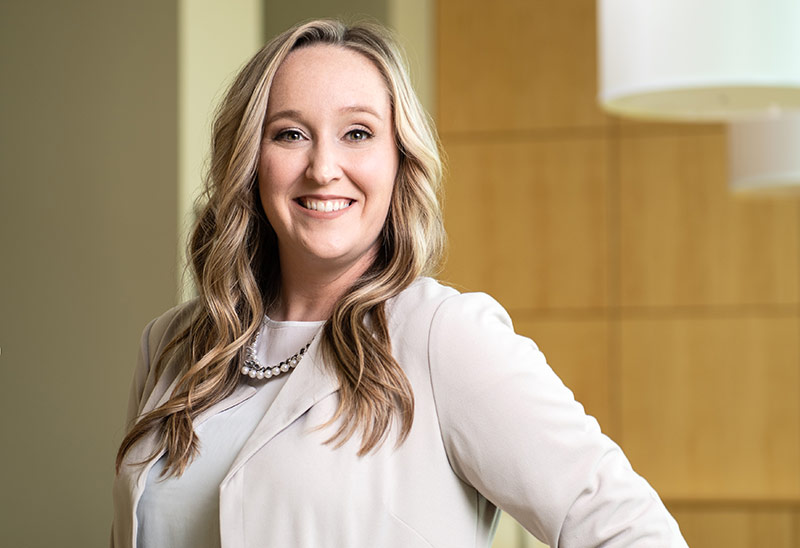 The University of New Brunswick congratulates Julia McDevitt, senior director in the conferences services department at UNB Fredericton, who was named professional of the year at the 2019 Unique Venues Annual Member Conference in Dallas, TX.
This is the first time this award has been bestowed to a professional from a Canadian university and only the second time it has been awarded to a Canadian.
Nominated by her colleague, Alisha Bainbridge, Ms. McDevitt is also featured in the latest issue of Unique Venues magazine.
Unique Venues, a member-driven marketing group for university and college conference service operations in Canada and the United States, has been a staple in the conference and event industry for the last 35 years.
Ms. McDevitt is a graduate of St. Francis Xavier University (BA '09) and UNB's faculty of education program (BED '11). She began working at UNB in 2013. Over the last six years, Ms. McDevitt has moved from business development manager to senior director, managing a staff team of nine and approximately 10 to 15 conferences a year.
"Receiving this award is an incredible honour," says Ms. McDevitt. "My team works tirelessly to be leaders in the collegiate conferencing world and being the only professional at a Canadian university to win this award lends so much credibility to the work we do."
"I am fortunate to work with such an incredible team in conference services and would not be here without them," she adds. "The relationships we have built on campus are what make us successful. I am proud to be a member of the UNB community."
In addition to this latest award, Ms. McDevitt previously won the 2017 MPI Atlantic Canada Planner of the Year and the 2016 Canadian University and College Conference Organizers Association's Rising Star Award. She is a Certified Meeting Professional and has been fair director for the Canada-Wide Science Fair for the last four years.
Media contact: Angie Deveau
Photo credit: Rob Blanchard/UNB