Georgetown University prof to give cyber warfare lecture at UNB
Author: UNB Newsroom
Posted on Nov 1, 2019
Category: UNB Saint John , myUNB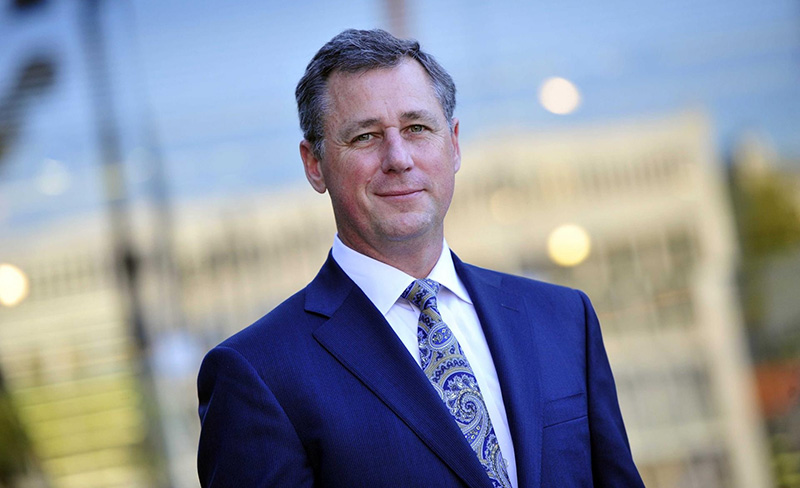 On Tuesday, Nov. 5, the University of New Brunswick in Saint John will host Dr. David Fahrenkrug, an adjunct assistant professor at Georgetown University, for the third instalment of its cyber lecture series.
In this talk, Dr. Fahrenkrug will address the changes in conflict brought about by the growing use of computers, networks and communication technologies. He will also offer a framework for understanding cyber power to explain how the information age is changing the way we secure the state and protect individuals.
At Georgetown, Dr, Fahrenkrug teaches graduate courses on strategy, net assessment and cyber warfare. He is also a director of strategic planning in Northrop Grumman's Analysis Center and is responsible for providing quick turn analytic support to senior executives on military, modernization and key long-term national security issues.
"It's important to note that not all types of attacks are considered to be true cyber warfare," says Dr. Fahrenkrug. "Oftentimes, malicious activities that happen in cyberspace today are lumped together into a broad category of cyber-attack, with a corresponding perception that there is a war going on in cyberspace."
"Many of today's strategies are targeted on preventing phishing attacks and creating firewalls, but these strategies do not address the potential vulnerabilities of various state infrastructure and military forces in the realm of war," says Dr. Fahrenkrug. "By teasing out and redefining theories of cyber power and cyber warfare, we can hopefully develop better responses to all types of conflicts in cyberspace."
Funded by the U.S. Consulate General in Halifax and UNB, the cyber lecture series is organized by the North American Society for Intelligence History, in collaboration with UNB Fredericton's faculty of law, the Canadian Institute for Cybersecurity, the Gregg Centre for the Study of War and the UNB Saint John faculty of arts.
The series has been created to provide an educational and social forum for government agencies, the private sector and educational institutions within New Brunswick to engage in critical dialogue in the area of cyber operations.
The lecture will take place on Tuesday, Nov. 5, from 7 to 9 p.m. in Philip W. Oland Hall, Room 104. All are welcome to attend.
Media contact: Angie Deveau
Photo credit: United States Embassy, Slovenia