UNB's cyber lecture series features historian for the US Cyber Command
Author: UNB Newsroom
Posted on Oct 3, 2019
Category: myUNB , UNB Fredericton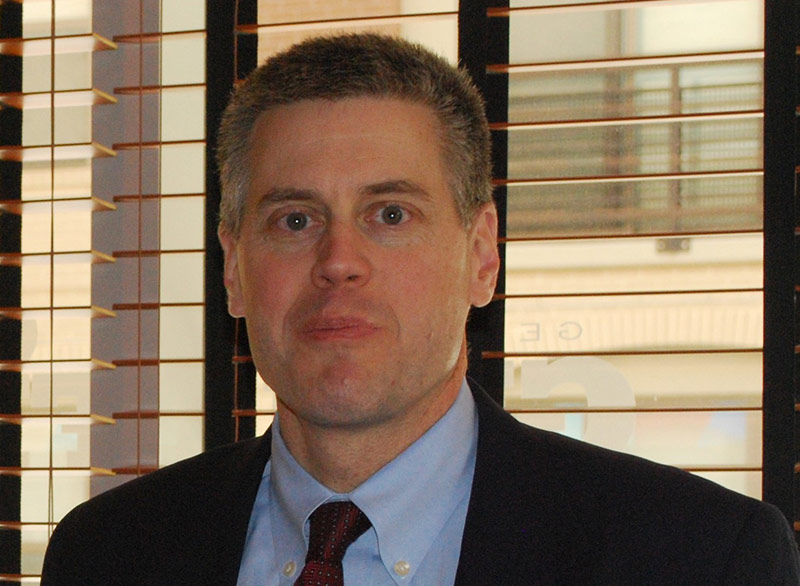 On Monday, Oct. 7, the University of New Brunswick will host Dr. Michael Warner, the historian for the US Cyber Command and an adjunct faculty member at John Hopkins University, for the second instalment of its cyber lecture series.
This free public lecture series is organized by the North American Society for Intelligence History, UNB's faculty of law, the Canadian Institute for Cybersecurity, the Gregg Centre for the Study of War and the UNB Saint John faculty of arts. The event was created to address issues of cybersecurity and how it impacts our world.
Dr. Warner has written and lectured widely on intelligence history, theory and reform. Prior to his work at Cyber Command, Dr. Warner served as a historian for the CIA. He has also published articles in Intelligence and National Security, Studies in Intelligence and the SAIS Review of International Affairs. His most recent book, The Rise and Fall of Intelligence: An international Security History, was published by Georgetown University Press in 2014.
In his talk, "The History and Future of Cyber Intelligence," Dr. Warner will examine the evolution of cyberspace and cyber intelligence in the context of the digital revolution in intelligence and he will ponder its implications for states and citizens around the world.
"Cyberspace operations and intelligence activities share parallel roots and many commonalities," he says. "Both enhance power and force, hence their attraction for states and other international actors, and hence also the imperative that both be conducted under law."
Dr. Sarah-Jane Corke, associate professor in UNB Fredericton's department of history, believes that cybersecurity is without question one of the most important issues facing North Americans today.
"Bringing a historian into the conversation is particularly important as it will help put what is happening today into its historical context," she says.
The lecture will take place on Monday, Oct. 7, from 7 to 9 p.m. in Toole Hall, Room 3. All are welcome to attend.
Media contact: Angie Deveau
Photo credit: Mike Warner