UNBers announced as FutureNB gala 2019 finalists
Author: UNB Newsroom
Posted on Oct 16, 2019
Category: UNB Fredericton , myUNB , UNB Saint John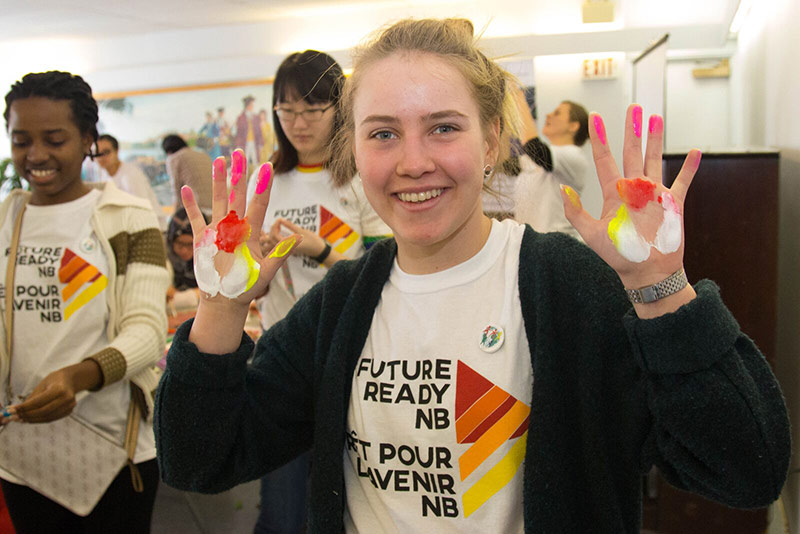 The University of New Brunswick would like to congratulate students, educators and partners who have been nominated as FutureNB (FNB) gala 2019 finalists.
Winners will be announced during the gala on Tuesday, Nov. 12, at the Delta Beauséjour Moncton.
The gala will be hosted in concert with the Chamber of Commerce for Greater Moncton's Workforce Summit 2020 event. The summit, which will host presentations and facilitate discussions related to finding talent, retaining our youth, getting employers ready for incoming employees and workforce diversity, will take place Nov. 12 and 13 at the Delta Beauséjour Moncton.
FNB is a collaborative program involving the four publicly funded New Brunswick universities, government and the public and private sectors to support New Brunswick's growth as a leader in experiential learning. Hosted by RBC, the FRNB gala recognizes university students, employers, community partners and finalists who successfully create valuable and meaningful experiential learning opportunities across the province.
UNB partners who have been nominated for awards include Hayes Urban Teaching Farm, Planet Hatch, LA Henry Law, TimberTop Adventures and Malley Industries.
Faculty and staff nominees from UNB include Dr. Julia Woodhall-Melnik, an assistant professor from UNB Saint John's department of social sciences, Tabatha Armstrong, student engagement, communications, and research support officer from UNB Fredericton's faculty of arts, and Dr. Martin Wielemaker, associate dean (strategic initiatives) and associate professor of UNB Fredericton's faculty of management.
UNB students Maeve McNutt, Kathleen MacNeil, Jessica Cook and Sara Kean have been nominated for FNB student excellence awards. The Future Wabanaki (FW) excellence award finalist for UNB is Tiffani Fazio.
"We're really proud of all our students, faculty, partners and staff who were nominated for awards and those who have been chosen as finalists," says Dr. Sarah King, director of experiential education at UNB. "These awards help UNB demonstrate the exciting opportunities we provide for students to engage in experiential learning, and our commitment to engaging students in meaningful work-integrated learning and experiential learning in the community."
Tickets for both the summit and the gala are available through FNB.
Media contact: Angie Deveau
Photo credit: FutureNB