UNB workshop brings Indigenous teachings into the classroom
Author: UNB Newsroom
Posted on Oct 22, 2019
Category: UNB Fredericton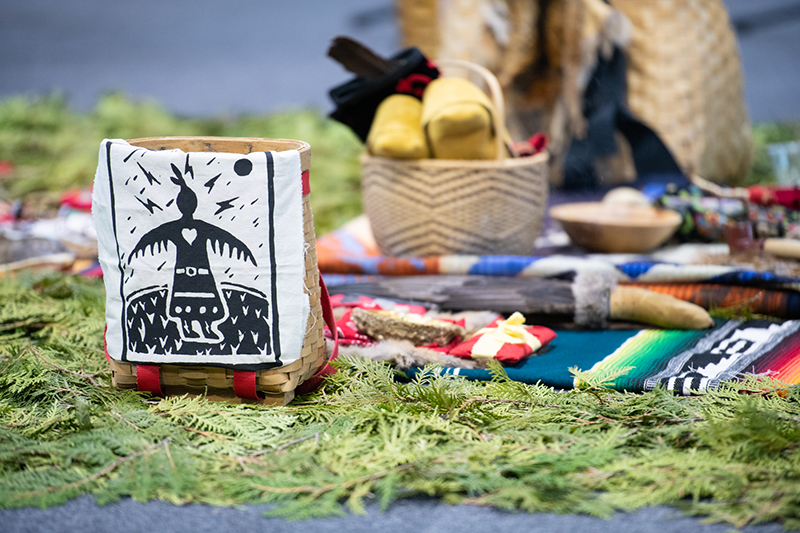 The faculty of forestry and environmental management at the University of New Brunswick in Fredericton is hosting a workshop on Oct. 24 and 25 to bring Indigenous leaders and knowledge into the classroom.
The faculty's Truth and Reconciliation Working Group (TRWG) has invited Indigenous elders, professionals, knowledge keepers and practitioners to lead presentations and discussions on the sharing of Indigenous knowledge, practices and ways of knowing in a two-day workshop called Coming Together, Learning Together. These discussions will be relevant to the forestry and environmental management faculty, the university, and the community at large.
Organizer Logan Keoughan, a graduate student in the faculty, said the idea came out of a TRWG meeting discussion focused on sharing Indigenous knowledge with the faculty.
"We were looking to attend conferences, workshops or meetings on Indigenous knowledge, Two-Eyed Seeing, and applying those things within our faculty. I suggested we host our own workshop and bring people here instead," he said.
"This is an opportunity to listen to Indigenous people share and talk about their knowledge, their issues, and what we should be doing to work together towards solutions for First Nations and settler society, for all Treaty People."
Topics include Indigenous/Aboriginal forestry in Canada, treaties, duty to consult, Etuaptmumk (two-eyed seeing), Indigenous views on wildlife management, and the important of Indigenous languages.
Ramona Nicholas, UNB's Kcihcihtuwihut (Knowledge Keeper-in-Residence), and Wolastoq Grand Chief Ron Tremblay will conduct an opening ceremony for the workshop. Presentations are scheduled during regular class times, but all members of the public are invited to join.
On Thursday, Oct. 24, at 6:30 p.m., Clifford Paul of the Unama'ki Institute of Natural Resources will present a public lecture on moose management. His role includes engaging the Mi'kmaq community in drafting a management plan for moose in the Cape Breton Highlands.
"When we look at environmental, land and water management and conservation, these issues are important to both groups, and there are legal rights and responsibilities in place, such as treaty rights, duty to consult, Indigenous title and more. This is a chance to listen and learn," says Mr. Keoughan.
Media contact: Kelsey Pye