UNB researchers part of Canada's largest dementia research network
Author: UNB Newsroom
Posted on Sep 13, 2019
Category: UNB Saint John , myUNB , UNB Fredericton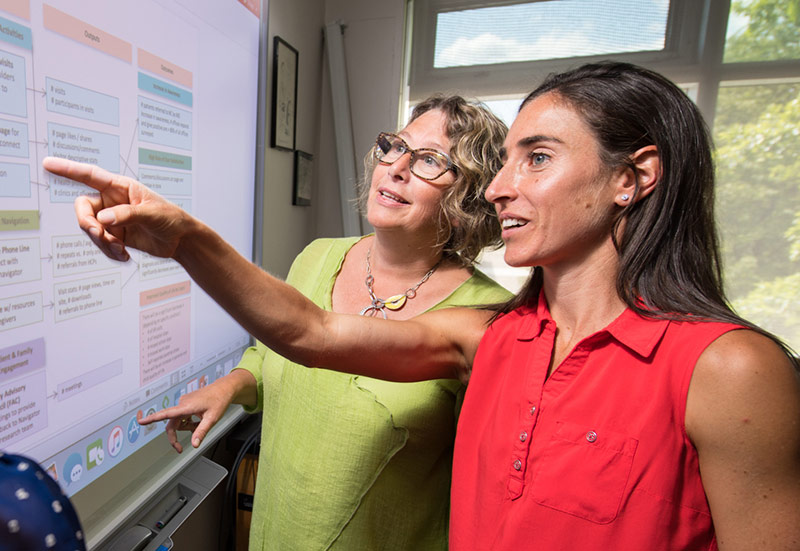 Four researchers from the University of New Brunswick are participating in Canada's largest dementia research network. Drs. Chris McGibbon, Shelley Doucet, Alison Luke and Sandra Magalhaes will explore a wide range of topics related to dementia falling under three main themes: prevention, treatment and quality of life.
Last June, the Canadian Institutes of Health Research (CIHR) announced the second phase of funding for the Canadian Consortium on Neurodegeneration in Aging (CCNA). The CCNA, which was launched in 2014 in response to Canada's commitment to the 38th annual G8 Summit, contains 19 teams of researchers from across the country who are engaged in research on neurodegenerative diseases, such as dementia.
The Honourable Ginette Petitpas Taylor, Minister of Health, made the announcement. Phase two of funding will be comprised of a total of $46 million over five years, $31.6 million of which will be funded by the government of Canada through the CIHR and $14.4 million from various partners, including the Alzheimer Society of Canada, the New Brunswick Health Research Foundation and Brain Canada.
The mission of the CCNA is to foster research collaborations across various disciplines in order to understand and treat age-related cognitive decline. Members of research teams will test a variety of therapies and lifestyle changes in order to understand how dementia could be prevented and managed.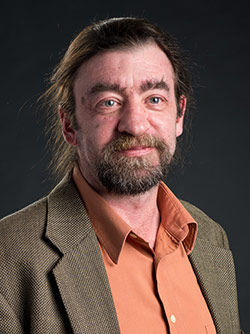 Dr. Chris McGibbon, professor of kinesiology at UNB Fredericton, is currently co-leading one of the teams with Dr. Pamela Jarrett, a geriatrician from Horizon Health Network in Saint John and associate professor of medicine at Dalhousie University. This team is working on creating a community-based program for seniors at risk of memory problems that might benefit from various lifestyle interventions.
"Alzheimer's disease and dementia can have significant impacts on individuals," says Dr. McGibbon. "While certain risk factors, such as age and genetics, can't be modified, other risk factors, such as inactivity and inadequate nutrition, can."
Objectives for the study are to identify barriers and enablers to participation in future programs, evaluate methods for identifying, recruiting and retaining seniors at risk of Alzheimer's disease and related dementia (ADRD) in a community observational cohort and identify high risk communities in New Brunswick. Dr. Sandra Magalhaes from UNB Fredericton, as well as Drs. Bryn Robinson and Linda Yetman from Horizon Health Network in Saint John are also leading parts of the project.
Dr. Shelley Doucet, associate professor from UNB Saint John's nursing and health sciences program will serve on research team ROSA (Research on Organization of Healthcare Services for Alzheimers) with Dr. Pamela Jarrett. This team will investigate how to provide innovative care for persons living with dementia at the primary care level. Other UNB members of ROSA include Dr. Alison Luke from UNB Saint John and Dr. Sandra Magalhaes from UNB Fredericton. Samantha Fowler from Horizon Health Network in Saint John is also an integral member of the research team.
"Through our study, we hope to be able to engage with communities across New Brunswick," says Dr. Doucet. "Our overall goal is to improve the dementia diagnostic process and post-diagnostic support for those affected by this disease."
Media contact: Angie Deveau
Photo credits: Rob Blanchard/Photo UNB