UNB professor receives AAU Distinguished Teaching Award
Author: UNB Newsroom
Posted on Sep 26, 2019
Category: myUNB , UNB Fredericton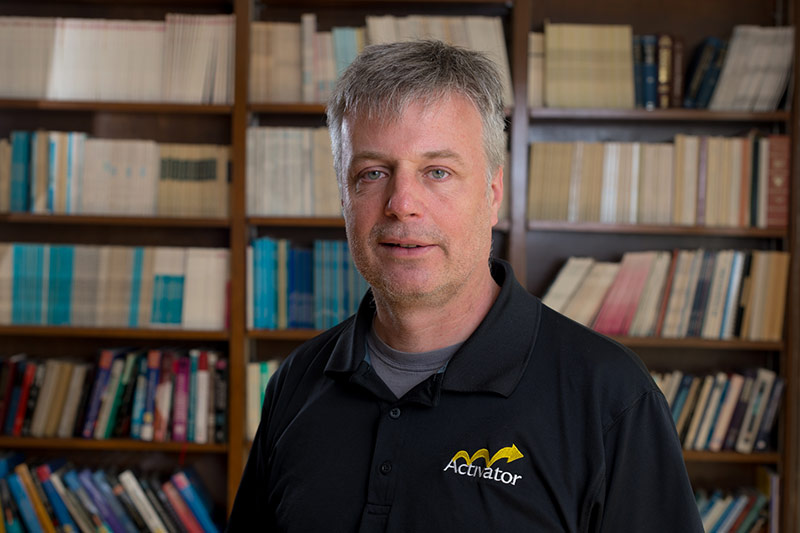 Dr. Martin Wielemaker, an associate professor in the faculty of management at the University of New Brunswick Fredericton, has received the 2019 Association of Atlantic Universities (AAU) Distinguished Teaching Award, an accolade which recognizes outstanding teaching over a number of years.
Since joining UNB in 2002, Dr. Wielemaker has used alternative delivery modes and innovative technology in addition to developing new teaching materials. He has developed tool kits for course offerings and conducted real-time case studies in the classroom. Dr. Wielemaker also developed the university's popular elevator pitch and business plan competition with external jurors.
Dr. Wielemaker was recognized by UNB for his achievements in 2012 with a University Teaching Scholar Award, which highlighted the proficiency of his activities and the outstanding learning experience he provides for his students. He also received the UNB MBA Society's Professor Recognition Award in 2007.
AAU member universities proposed nominees for the Teaching Awards program and recipients are selected by the AAU's Coordinating Committee on Faculty Development.
About the Association of Atlantic Universities
The AAU represents the 16 universities in Atlantic Canada and serves as an advocate for the important role Atlantic universities play in preparing future leaders of our communities, in path-breaking research and innovation and in contributing to the economic prosperity and quality of life of the Atlantic region.
Media contact: Peter Halpin, Executive Director, Association of Atlantic Universities, (902) 497-4419, phalpin@atlanticuniversities.ca