UNB's cyber lecture series features NYU professor
Author: UNB Newsroom
Posted on Sep 24, 2019
Category: UNB Fredericton , UNB Saint John , myUNB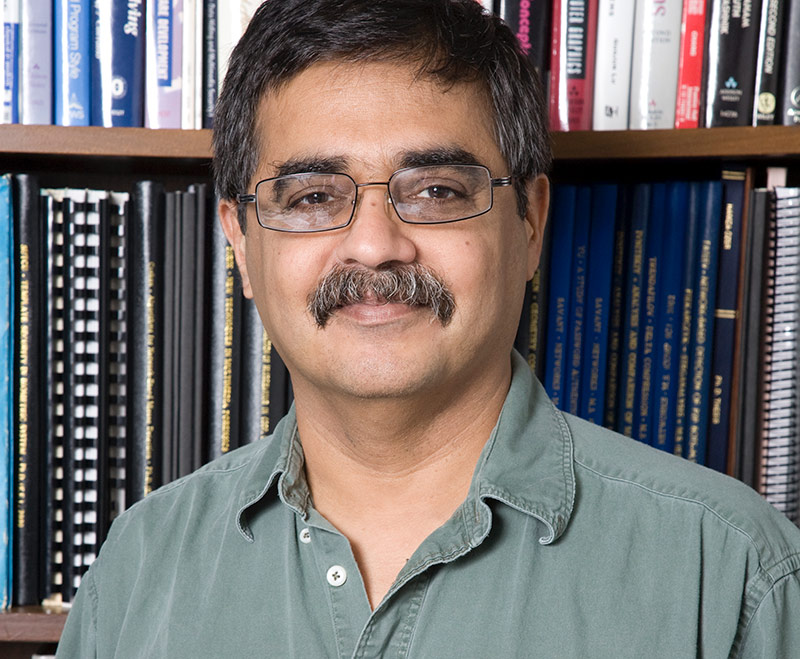 Organizers from the University of New Brunswick are holding a series of lectures to initiate a dialogue in the area of cyber operations that includes government agencies, the private sector and educational institutions within the province.
UNB Fredericton's faculty of law, the North American Society for Intelligence History, the Canadian Institute for Cybersecurity, the Gregg Centre for the Study of War and the UNB Saint John faculty of arts have partnered to present four free public lectures.
The aim is to provide an educational forum so that the public becomes aware of the various challenges in the cyber age. According to leading experts, Canadians remain largely unaware of the cybersecurity challenges that our country faces.
The lectures are funded by the U.S. Consulate General in Halifax and UNB. The first lecture will take place at UNB Fredericton on Thursday, Sept. 26, at 7 p.m. in Bailey Hall, Room 146. It will feature the work of Dr. Nasir Memon, vice dean for academics and student affairs and professor of computer science and engineering at the New York University Tandon School of Engineering – one of the first schools in the United States to offer a cybersecurity degree – and co-founder of NYU's Center for Cybersecurity.
Dr. Memon's research has been featured in NBC Nightly News, the New York Times and the MIT Technology Review. He has published more than 250 articles in various journals and conferences and founded Cyber Security Awareness Week, an annual conference where tens of thousands of students compete in events and learn skills in cybersecurity.
In his talk, "Seeing is Believing: Media Integrity in a Post Truth World," Dr. Memon will examine "fake news" and the renewed interest in digital media forensics. He will broadly discuss how media is generated and describe various approaches that are being developed in order to return to integrity and trust in digital media.
"In some ways, digital technology has put our very own democracy at risk, so it is vital that we move quickly as a society to use our best technical minds to protect our institutions – while focusing our civic will to demand accountability from both companies and governments," Dr. Memon said. "Threats come not only from ransomware attacks upon cities and state-sponsored manipulation of social media – an area our researchers will help journalists explore as they gather data on Facebook political ads leading up to the Canadian election. But even our eyes and ears are no longer trustworthy, thanks to rapid advances in artificial intelligence that will enable deepfakes to become indistinguishable from news video."
Dr. Sarah-Jane Corke, associate professor at UNB Fredericton's department of history, hopes to make this lecture series an annual event.
"The province of New Brunswick is home to a diverse group of organizations interested in cybersecurity," she said. "The series is designed to appeal to a wide audience."
Media contact: Angie Deveau
Photo credit: NYU Tandon