UNB brings research to the marketplace with I-STEM program
Author: UNB Newsroom
Posted on Aug 2, 2019
Category: myUNB , UNB Fredericton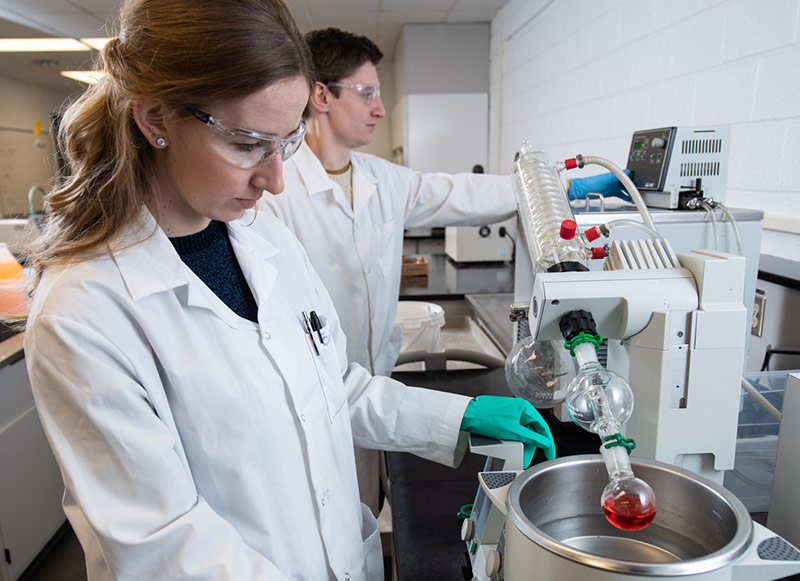 The Dr. J. Herbert Smith Centre for Technology Management and Entrepreneurship (TME) at the University of New Brunswick will launch its first I-STEM cohort in October 2019 to maximize the University of New Brunswick's potential to commercialize new technologies.
Innovation is critical for economic growth and getting new ideas and technologies to market can have significant impacts on a regional, national, and global scale. On Aug. 1, the Government of Canada announced the contribution of $218,250 towards the implementation of this program through the Atlantic Canada Opportunities Agency (ACOA).
"By investing in this type of training program, we are helping UNB create a concentration of expertise that will prove critical to bringing advanced, university-based inventions and developments to market and providing leadership in academic entrepreneurship," says Honourable Navdeep Bains, Minister of Innovation, Science and Economic Development and Minister responsible for ACOA.
I-STEM uses a Lean Startup training program to enhance the ability of researchers and graduate students to bring their innovations to market. This highly experiential training program will be delivered in collaboration with George Washington University (GWU) in Washington, D.C.
The core of GWU's entrepreneurship curriculum follows the lean startup methodology to shorten the venture creation and product development timelines through early engagement with potential customers to test a product's viability in the market.
In addition to improving UNB's ability to market its own innovations, I-STEM instructors with the university will offer the Lean Startup training to future cohorts of researchers at other postsecondary institutions.
"We are incredibly excited to be extending our three-plus decades of teaching innovation and entrepreneurship to include researchers across UNB," says Mr. Dominic Blakely, innovation and entrepreneurship strategist with the J. Herbert Smith Centre.
"Partnering with George Washington University to help research teams discover the commercial viability of their intellectual property will not only benefit the teams, but also impact the region as a driver for economic growth."
GWU is a member of the United States National Science Foundation's Innovation Network and I-Corps program that was launched in 2011 and has quickly become one of the world's largest and most successful technology start-up accelerators.
"We are excited about this new collaboration with the J. Herbert Smith Centre at the University of New Brunswick, led by Dominic Blakely and Dhirendra Shukla," says Mr. Jim Chung, associate vice-president for research, innovation and entrepreneurship at George Washington University.
"We look forward to bringing our lean startup entrepreneurship training program to Canada for the first time, and leveraging our previous experience with the NSF I-Corps, India Institute of Technology Madras, and other innovative partners to help UNB researchers bring exciting new inventions out of their labs and into the market."
Media contacts
Photo credit: Cameron Fitch