UNB hosting 37th Annual New Brunswick Math Competition
Author: UNB Newsroom
Posted on May 9, 2019
Category: UNB Fredericton , UNB Saint John , myUNB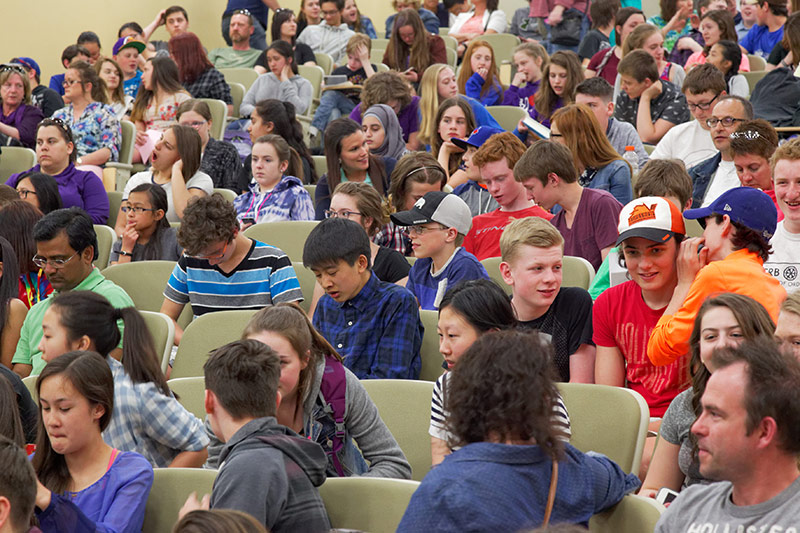 The University of New Brunswick will be hosting the 37th Annual New Brunswick Mathematics Competition on Friday, May 10, putting the math skills of Grade 7, 8 and 9 students to the test.
"This is an excellent opportunity for students to practice math and see its beauty," says Dr. Caroline Purdy, a UNB mathematics professor. "This competition is an enriching experience that students are unable to get in their classrooms."
The competition will give nearly 600 students the opportunity to answer math questions that are well beyond their respective math curriculums. The competition's test will cover 26 questions that touch on topics such as number theory, probability, and reasoning. The test begins with an easy question and increases in difficulty.
"The competition is difficult. Honestly, some of these questions could stump a professor. The goal of the competition is not so much about having the students be competitive, but rather having the students get excited about new ideas in math that they haven't been exposed to yet."
The competition is also meant to give the students a taste of university life and introduce them to different programs. Both the UNB Fredericton and Saint John campuses are hosting the competition.
After the competition, students will be able to participate in activities that cover disciplines from multiple faculties. These include art, chemistry, computer science, earth sciences, economics, engineering, physics, history and math. Each activity will include a mini-lecture and some thought-provoking games.
The award ceremonies will be held on the Saint John campus at 3:10 p.m. in the Ganong Hall Lecture Theatre and on the Fredericton campus at 3:30 p.m. in the Lord Beaverbrook Gym.
The French-language New Brunswick Math Competition is being held at Université de Moncton campuses in Moncton, Edmundston, and Shippagan.
Media contact: Kelsey Pye