UNBers receive prestigious YMCA awards
Author: UNB Newsroom
Posted on Apr 10, 2019
Category: myUNB , UNB Saint John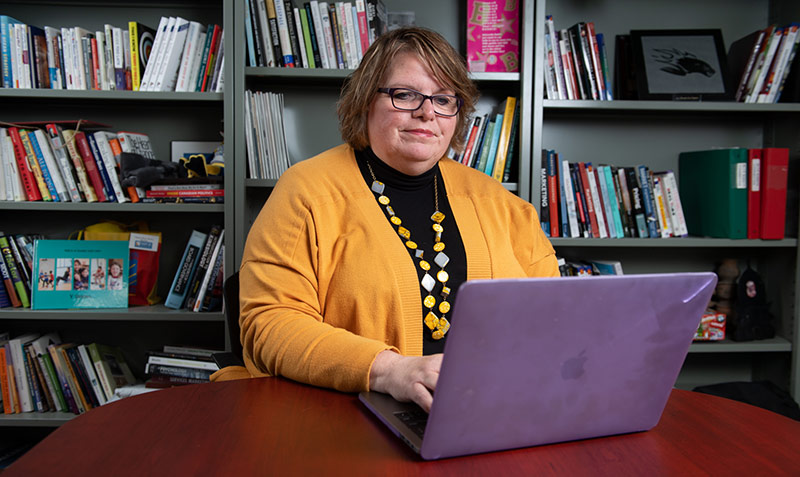 Two members of the University of New Brunswick community will be honoured for their community dedication at the YMCA of Greater Saint John's 2019 Red Triangle Award Gala on April 11.
Dr. Shelley Rinehart, faculty of business professor and MBA director, will receive the Red Triangle Award, which recognizes long and meritorious service, outstanding contributions and achievement in the community.
"I am truly honoured and humbled by this recognition. I have been very fortunate to have many mentors in my life, many of whom are award recipients themselves, who have taught me the value of giving back," says Dr. Rinehart. "There is nothing like the feeling you get when you are able to see the impact your work has had whether for a person, a cause or a community. That, for me, is the definition of accomplishment."
Dr. Rinehart volunteers with a number of community organizations, including the YMCA, the New Brunswick Research and Productivity Council and Elementary Literacy Friends.
Jennifer Brown will be recognized with the YMCA's Leader to Watch Award. Ms. Brown, an alumna of UNB, is an active volunteer in Saint John and a role model for youth in the community. She is committed to making a difference, particularly when it comes to eliminating poverty in the region.
Ms. Brown was an engaged member of UNB Saint John's Promise Partnership, a community-based, university-run program that helps children in elementary, middle and high school in Saint John's highest poverty areas. The program also allows UNB Saint John students to develop their leadership skills and increase their commitment to civic action and community engagement.
The Leader to Watch Award recognized a young individual who is a role model for other young adults in the community, demonstrating leadership and enthusiasm in their work, in learning, and in volunteering.
"The Red Triangle Awards are prestigious in our region and Shelley and Jennifer are highly deserving of this recognition for their dedication to Saint John," says Dr. Petra Hauf, UNB vice-president Saint John. "It is an honour for UNB to have two members of our community receive these awards, and indicates the university is engaged and connected with our city."
Media contact: Kelsey Pye