UNB students highlight socioeconomic challenges through poster presentations
Author: UNB Newsroom
Posted on Apr 11, 2019
Category: UNB Saint John , myUNB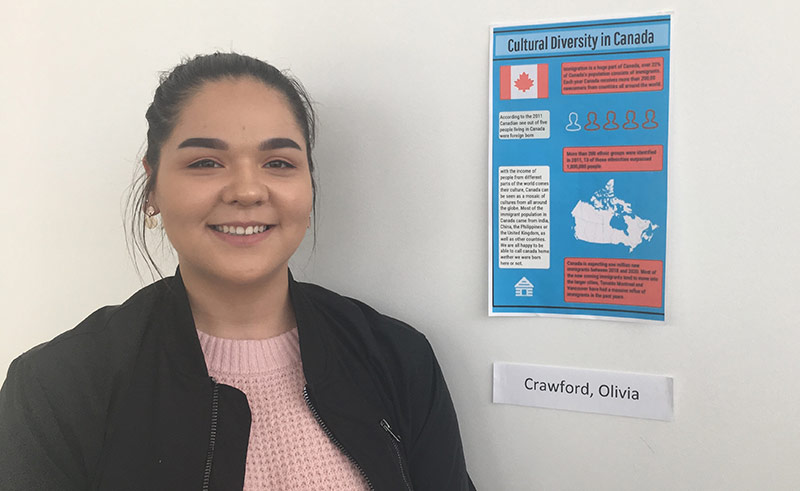 For the second year, UNIV 1005 students have set up a poster presentation on the UNB Saint John campus.
This Service Learning and Mentoring course introduces first-year students to the social and economic challenges facing those living in poverty and provides them with the opportunity to assist in making a difference in the educational success of local school children.
"Since mid-January, 40 of our first-year students in the class have been volunteering as part of their course requirements for two hours a week with the campus' Promise Partnership," says Dr. Joanna Everitt, political science professor.
The students were tasked with researching and producing an infographic poster on an issue that challenges the local community. Topics included cultural diversity, food insecurity, teen pregnancy and anti-poverty initatives. These infographic posters were on display in the upper gallery of the Hans W. Klohn Commons building.
Media contact: Heather Campbell
Photo: UNB Saint John student Olivia Crawford with her poster outlining immigration and cultural diversity in Canada.