UNB student earns national Indigenous essay prize
Author: UNB Newsroom
Posted on Apr 30, 2019
Category: UNB Fredericton , myUNB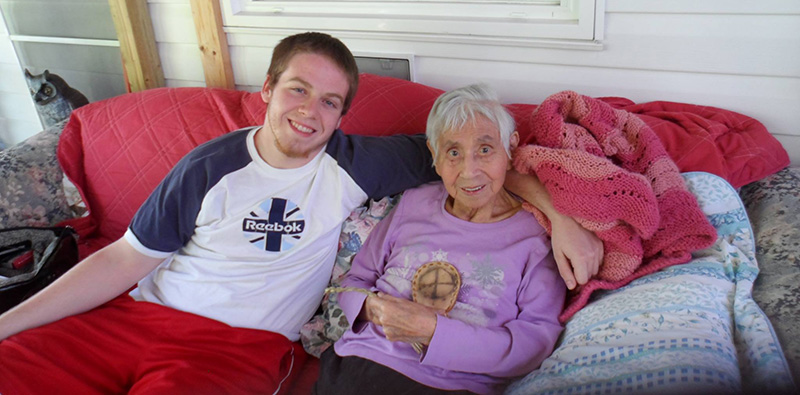 A student from the University of New Brunswick has won a national essay-writing competition for a short piece written about his experiences as an Indigenous university student.
Matthew LeBlanc, a student at UNB Fredericton, won the English-language First Peoples Literary Prize: Student Award for Essay-Writing, awarded by the Blue Metropolis Foundation.
His essay, Understanding the Indian Condition, was inspired by Terese Marie Mailhot's Heart Berries, which won the First Peoples Literary Prize. Mr. LeBlanc is a member of the Natoaganeg (Eel Ground) First Nation.
"This is me trying to open a lens on a perspective not many people see or can understand, but I hope it at least opens more dialogue on the struggles many young Indigenous enrolled in post-secondary education are facing every day," says Mr. LeBlanc.
The Student Award for Essay-Writing portion of the First Peoples Literary Prize was introduced in 2018 to encourage university students engaged in Aboriginal studies and/or Canadian literature, with a specialization in Indigenous literature, to think critically and write compelling essays. Students from across Canada were invited to submit a short essay inspired by a literary excerpt.
"This piece may be written by me, but it's dedicated to my grandmother, Clara Larry, and my mother, Ann Larry, for everything they do and for all they did for others, so selflessly in their lives," says Mr. LeBlanc.
"Having had the opportunity to review Matthew's submission, I believe he represents Indigenous brilliance," says Amanda Reid Rogers, UNB Piluwitahasuwin and one of Mr. LeBlanc's instructors. "Remaining truthful in his reality, and broader Indigenous experiences, he weaves the past, present, and future in a way that imparts hope."
Mr. LeBlanc now has the opportunity to attend the 2019 Blue Metropolis International Literary Festival in Montreal in May, where he will give a reading of his essay during the First Peoples Literary Prize ceremony. Mr. LeBlanc and his program will both receive $1,000.
The fest brings together authors from around the world, while the Blue Metropolis Foundation offers educational and social programs year-round, both in classrooms and online. The programs are used to encourage academic perseverance and advance reading and writing skills.
"I am a product of my mother's and grandmother's teachings through the oral traditions of unconditional love and I believe my Mi'kmaq matriarchs are the center of my own inner self-determined spirit that has brought me to where I am in life now, three years sober and three years into my education," says Mr. LeBlanc. "Every day I pray and smudge, and give thanks for all that has been given to me. Through this award and by my teachings I am forever humbled. Wela'lioq."
Media contact: Kelsey Pye
Photo: Matthew LeBlanc gifting his late grandmother Clara Larry with a medicine pouch and sweet grass braid he crafted for her with an elder. Credit: UNB.