Poet Jenna Lyn Albert to read as part of UNB Saint John's Lorenzo Reading Series
Author: UNB Newsroom
Posted on Mar 26, 2019
Category: UNB Saint John , myUNB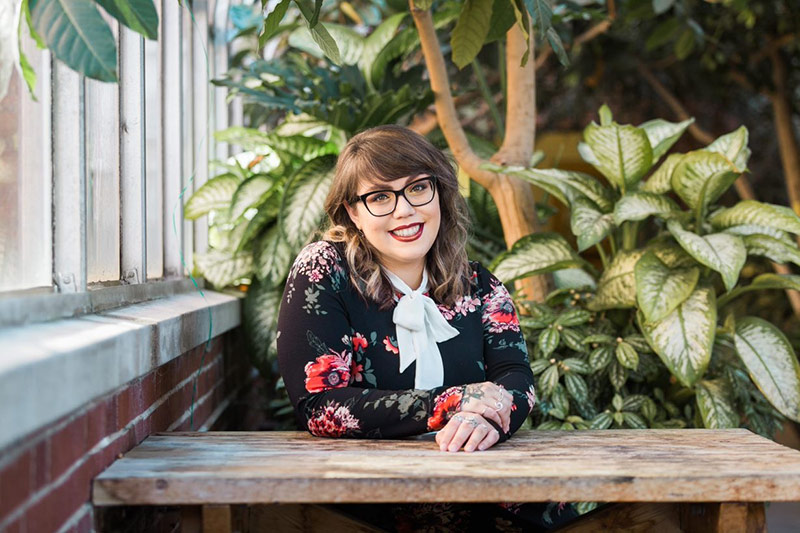 Poet Jenna Lyn Albert will read from Bec and Call on Thursday, April 4, as part of UNB Saint John's Lorenzo Reading Series. This reading is in memory of Susan Kathleen Leyden, a long-time supporter of the Lorenzo Society.
The poems collected in Bec and Call refuse to be silent or subtle; instead they delve into the explicit, the audacious, the boldly personal.
Jenna Lyn Albert is a poet of Acadian decent and a recent graduate in creative writing from the University of New Brunswick. Her writing has appeared in The Malahat Review, Riddle Fence and The Puritan. Albert lives in Fredericton, where she is an editorial assistant at The Fiddlehead and poetry editor of Qwerty.
The Lorenzo Reading Series acknowledges the support of the Canada Council for the Arts, The League of Canadian Poets, UNB Saint John, UNB Saint John Bookstore, and its private reading sponsors.
Jenna Lyn Albert will read at 7 p.m. on April 4 in the Whitebone Lounge, on the UNB Saint John campus.
For more information contact Andrea Kikuchi at (506) 648-5782 or email lorenzo@unb.ca.
Photo credit: Lacey Little