Building a better New Brunswick
Author: Development and Donor Relations
Posted on Jan 16, 2020
Category: News and Events , Innovation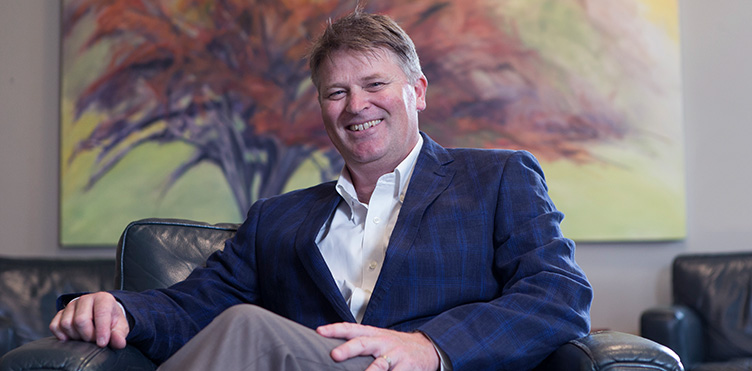 ---
One of many new initiatives Dr. Herb Emery has spearheaded in his three plus years as the Vaughan Chair in Regional Economics, the recently established Atlantic Institute for Policy Research (AIPR) will be an invaluable resource in the Chair's efforts to inform policy development in the region. The Institute will help government and members of the public better understand the factors capable of influencing growth in the province and beyond.

As the director of the AIPR, Dr. Emery envisions the institute filling a need for high quality, timely and region-specific research that is of interest and relevance to both academics and the general public. Its work and findings will help educate decision makers and influence public policy to improve New Brunswick and regional economies.

A key component of the AIPR, created through a partnership with J.D. Irving, Limited, the JDI Roundtable on Manufacturing Competitiveness in New Brunswick focuses on delivering current pertinent research to industry, government, investors and the public at large. The centerpiece of the JDI Roundtable is its annual Roundtable Forum. In September, the inaugural forum brought together manufacturers, business leaders, analysts, academics, government officials and members of the public for a frank and illuminating discussion about the economic future of the province and how manufacturing can drive growth.

By better understanding New Brunswick's traditional strength in manufacturing, how to encourage private sector investment in the province, and pressing issues like labour supply and labour shortage, Dr. Emery and his collaborators aim to develop a blueprint for building a better economy and a stronger New Brunswick.