UNB Alumni
Posted: June 26, 2023 12:00:00 AM ADT
Category: Inspiring Stories, Science, UNB Fredericton
---
---
When geneticist and senior scientist emeritus Dr. Johanna Rommens (BSc'80, PhD'86) was first featured in Alumni News magazine in 1996, she was riding the high of accomplishing breakthrough research that would change the fate of those diagnosed with cystic fibrosis (CF). It was a few years earlier, in 1989, that Dr. Rommens, as part of a small team at SickKids in Toronto, identified and cloned...
Read the full post
---
UNB Alumni
Posted: June 6, 2023 12:00:00 AM ADT
Category: Podcast, Education, Inspiring Stories, UNB Fredericton
---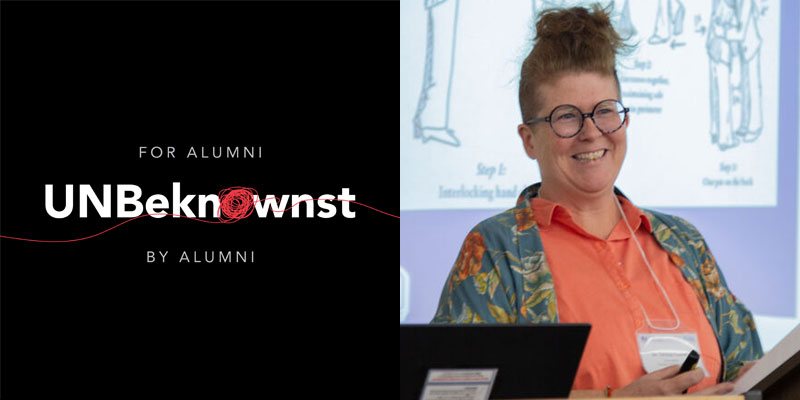 ---
Dr. Teresa Fowler (MEd'11) is a researcher who is diving into the sexism, misogyny and hypermasculinity of hockey in Canada and who is now working directly with Hockey Canada to try to correct the enduring problems. Teresa is an assistant professor at Concordia University of Edmonton in the faculty of education. Her research focuses on critical white masculinities and the implications of...
Read the full post
---