Recognizing UNB alumni on International Women's Day
Author: UNB Alumni
Posted on Mar 8, 2023
Category: UNB Fredericton , Inspiring Stories , UNB Saint John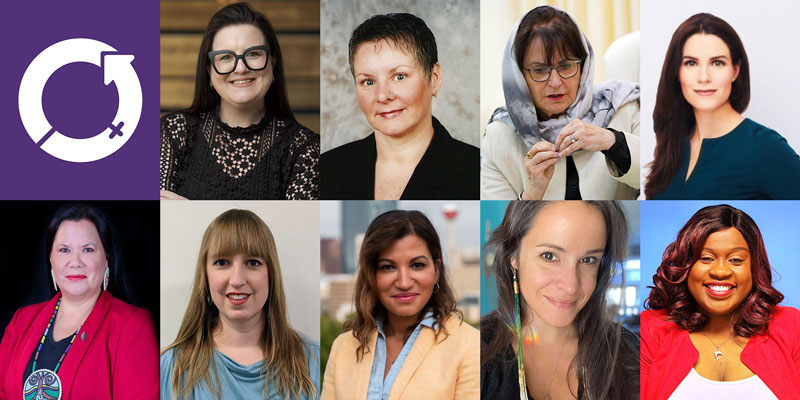 ---
On International Women's Day, March 8, 2023, we celebrate all women, including these incredible UNB alumni who are changemakers, community builders, and who uplift other women in their communities.

While this is just a small sample of the incredible work being done by alumni all over the world, we acknowledge these outstanding women and celebrate the impact they are making on our world.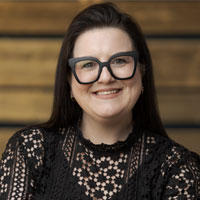 Shannon Blanchard (BBA'00)
Shannon Blanchard is the director of supply chain innovation at Port Saint John. In this important role, she leads the container development team and works directly with the Port's supply chain partners to collaboratively grow this sector. She is a leader in the global supply chain sector, contributing to the community through her role at Port Saint John, one of the primary catalysts for economic development in the region.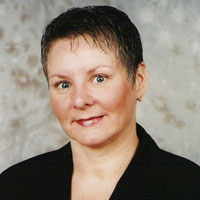 Cindy Donovan (BN'85), MSHA
Cindy Donovan, a 2017 Alumni Award of Distinction recipient and receipt of the Queens Jubilee Medal, is the CEO of the Loch Lomand Villa in Saint John, NB. She introduced a person-centred care model to the province and steered New Brunswick's Council on Aging to create a new 10-year strategy. A leader at the local, provincial and national levels, she is an innovator in research for long term care and recently introduced Radiography on Wheels and MINT Memory Clinics to New Brunswick, along with bringing the first Cycling without Age Trishaws to Canada.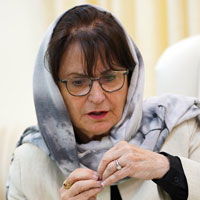 Deborah Lyons (BA'71, DLitt'15)
Ambassador Deborah Lyons is a diplomat with 21 years of professional experience in political affairs, international cooperation and economic development. Her most recent assignment was as Special Representative and Head of the United Nations Assistance Mission in Afghanistan, having served prior to that as Ambassador of Canada to Israel and before that as Ambassador to the Islamic Republic of Afghanistan. She was the head of mission at the Embassy of Canada, Kabul, the only female ambassador in Kabul.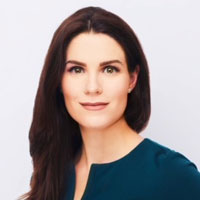 Julia Kassam (BPhil'06)
Julia Kassam is a tech strategist who leads innovation ecosystem engagement efforts supporting the growth of Canadian tech companies as part of CIBC's Innovation Banking team. She was named to the Top 50 Women in Canadian FinTech list in 2019. Julia kicked off her career in finance as the Head of Listings for the launch of Canada's upstart stock exchange, NEO, where she also held the role of Head of Marketing & Communications.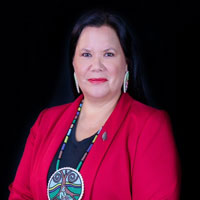 Natasha Martin-Mitchell (BIS'16, MEd'18)
Natasha Martin-Mitchell is the development officer for Indigenous Women Entrepreneurs with the Women in Business New Brunswick. In this role she has created and maintained a network of Indigenous business women that is built on strengthening the relationships between talented, knowledgeable, resourceful and supportive Indigenous Women Entrepreneurs though hosting monthly WBNB Online Mawiomi's, Indigeconomics Workshops, Wabanaki Women Rising Series and through the creation of the platform Nujintuisga'tijig E'pijig. Natasha is also the president of Gignoo Women's Transition House and sits as a board member for the Atlantic Ballet Theater of Canada. She received the Queen Elizabeth Platinum Jubilee Medal in October and has been selected as one of 300 leaders worldwide to attend the Duke of Edinburgh Commonwealth Study Conference in June 2023.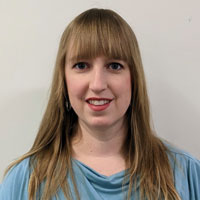 Kate Moss (BSSwE'09)
Kate Moss was the first female graduate from UNB's Software Engineering program. She is currently a Software development manager at IBM, managing multiple teams that work on IBM Security's QRadar SIEM software. She has a passion for growing technical talent here in NB and producing market leading software that's protecting companies around the world from cyber threats.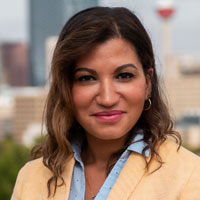 Maki Motapanyane (BA'00), Ph.D.
Dr. Motapanyane is an associate professor and chair of the Department of Women's Studies at Mount Saint Vincent University. She has served as chair of the Board of Directors for the Alberta Historical Resources Foundation (AHRF), as a mediator for the Calgary Provincial Courts Civil Claims Mediation Program (Alberta Justice and Solicitor General), on the programming committee of the North York Women's Centre in Toronto, and with the Immigrant and Refugee Women's Program in Saint Louis, Missouri.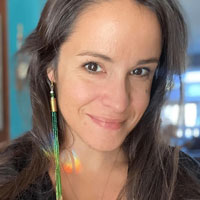 Robin Paul (BEd'18)
Robin Paul is a Mi'kmaq from Newfoundland, currently living in Welamoktok First Nation, NB. She is a multi-talented artisan and has been creating for over 20 years. Her art recently received national and international recognition when she designed a shirt for the Canadian staff of General Motors to wear on National Day for Truth and Reconciliation and when she designed a hockey stick for the 2023 International Ice Hockey Federation World Juniors player of the game awards.
Doyin Somorin (MBA'17)
Doyin Somorin is the population growth specialist-immigration with Ignite Fredericton. Since joining the Ignite team in 2021, she has implemented several immigration initiatives for immigrants and support programs for immigrant women and international students. She was recently named a 2023 CBC Black Changemaker for her work helping newcomers, established immigrants and international students gain confidence, hone skills and find success in the workforce.
Do you know an exceptional UNB grad, making an impact on their community? Let us know about them! Email us at alumni@unb.ca.