From experiential learning at UNB to San Francisco startup success
Author: UNB Alumni
Posted on Feb 20, 2023
Category: UNB Fredericton , Computer Science , Inspiring Stories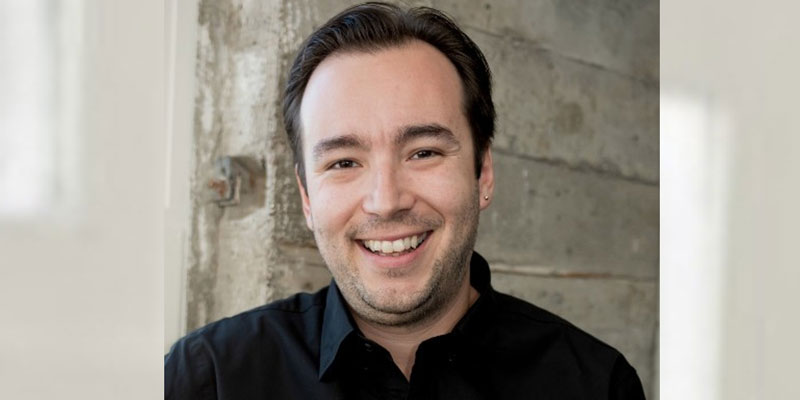 ---
When Spanish-born-and-raised Mikel Cármenes Cavia (BCS'09) landed in Fredericton to begin his undergraduate studies in Computer Science at UNB back in 2005, he probably didn't realize just how much the experience would influence his life.
Mikel had graduated from an American high school in Dubai and got the itch to go to university in North America. But his mother was having none of it, insisting that he return to Spain. When a recruiter at the high school told him about UNB, situated in a "small and safe corner of Canada,", he had the ammunition he needed to change her mind. When Mikel landed in Fredericton on the last leg of his journey, the girl he sat next to on the plane, in typical Maritime fashion, insisted on driving him to his hotel with her family who were waiting for her. He knew then he had made the right choice to jump across the pond.
Mikel began his studies in the bachelor of computer science program, loving the small classes and picking up his first coding job on campus. He became a Spanish instructor part-time and met his future wife, Katie Morrison (LLB'11). And he enrolled in the Professional Experience Program (PEP) as part of his studies, spending a year working with Green Imaging Technologies, co-founded by UNB alum Jill Green (BScCE'95).
"Working at this tech startup with a small team and experiencing first-hand the excitement of entrepreneurship was instrumental to me becoming an entrepreneur myself later on. It set me up for everything I have now."
What he has now is Onfleet, a startup in San Francisco that offers an end-to-end logistics management product used by thousands of companies globally to manage, analyze, and optimize their last mile delivery operations. Last mile delivery – the movement of goods from a shipping hub to their final destination – became a huge opportunity as Amazon, Door Dash, Uber and many other driving and delivery service companies stepped onto the scene. It came into even sharper focus during the pandemic.
"A friend and I started as a geospatial technology company and pivoted into this space when we saw the opportunity. It began as a way for California delivery services to offer a better customer and driver experience. Now we power millions of deliveries a month for thousands of companies around the world."
Mikel and Katie moved from Toronto to San Francisco to make the startup work. After graduating, Mikel had worked at SocialDeck (later acquired by Google) and IBM (through an introduction by a UNB alum). But he longed to start his own company, having always loved the environment he was a part of at Green Imaging Technologies.
Onfleet has now raised more than $40 million in funding, put toward product development, expanding Onfleet's product and engineering capabilities and enhancing the company's enterprise offering. The technology helps businesses streamline the onerous costs and complexities of delivery by efficiently connecting businesses, dispatchers, drivers and deliveries to happy customers. Onfleet offers a dashboard for dispatching where users can optimize routes and search for drivers and deliveries or pickups. The platform recommends routes accounting for factors like time, location, capacity and traffic, and can auto-assign tasks to drivers. Onfleet also provides status updates to customers including real-time driver tracking and proof of delivery. On the back end, managers — who can chat with drivers via the platform — see performance metrics like on-time rates, service times and feedback scores.
"As we were building the company, I did all the original coding with my co-founders. We started hiring people and I took on the role of VP of engineering. We had this incredible feeling of being unstoppable. We were figuring out the best solutions for customers in so many different industries, from hospitals to government to retail. It's really cool to build something and get it out into the world, to know that our code is running that vehicle that's doing a thousand things per second in real-time. There's a lot of real-time data at play. It's very exciting."
Mikel has recently stepped down as VP engineering, needing time to reset (he and Katie now have a daughter) and to figure out the next moves for the company. "Tech companies are feeling the hit right now in this market, and I'm putting my co-founder hat on again to weather this storm. Funding is lean, and we are going back to research and development mode."  
Mikel says he feels like he's come full circle. Now running a successful startup and mentoring other founders as well, he remembers fondly when he was a student at UNB learning everything he could from his in-class and out-of-class experiences. "UNB provides great training for entrepreneurs and Canada has fortunately become very competitive for startups. There's great opportunity out there."