Four young alumni named in Atlantic Business Magazine's Top 30 Under 30 list
Author: UNB Alumni
Posted on Nov 4, 2021
Category: Young Alumni , Inspiring Stories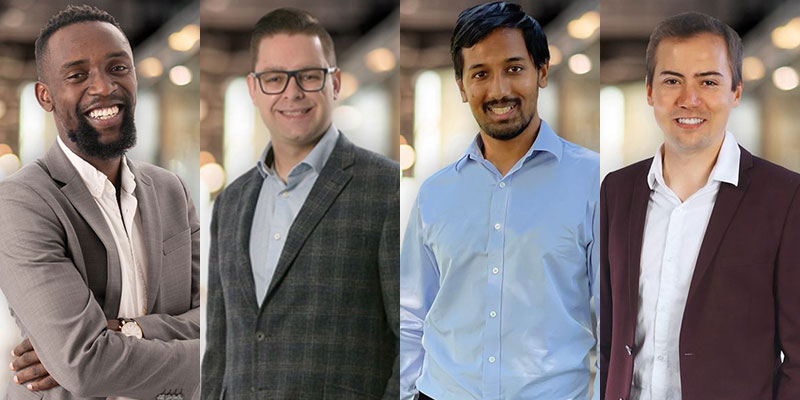 ---
In its second year, Atlantic Business Magazine's Top 30 Under 30 awards program recognizes young people who are turning their creativity and passion into revenue-generating pursuits. 
They may be entrepreneurs; they may have yet to achieve personal commercial success; and/or they may be employed by someone else. The 2021 list is a diverse group of marketers, scientists, entrepreneurs, inventors, artists, and advocates.  
The four UNB alumni named in the list exemplify what it is to be innovators, carving their own path to success and making a difference in their communities along the way. 
Tosin Ajibola (MEng'20) is the co-founder of Welkom-U in Fredericton, NB. Originally from Nigeria, what Tosin has created with Welkom-U Inc. is an innovative online platform accessible through mobile and web channels that puts newcomers, immigrants, and international students in touch with the things they need to survive and thrive. 
Keelen Gagnon (BScEng'14) co-founded SimpTek Technologies with the goal of providing analytics to utilities and their customers using the GridEdge 360 platform, highlighting energy issues and making recommendations in the interest of energy efficiency. Gagnon is currently the COO of SimpTek Technologies. 
Shitangshu Roy (MBA'19) developed KAYR — an online engagement platform that helps university students find events, join societies, get help from peers and more. 
Michael Williams (JD'21) is co-founder and president of Fifty&Two Sports Management— an international sports agency based out of St. John's, NL, that works with athletes in various sports. 
Read more about the 2021 Top 30 Under 30 recipients. Photos and bios sources from Atlantic Business Magazine's website.