Four UNB alumni named to the Order of New Brunswick
Author: UNB Alumni
Posted on Oct 25, 2021
Category: Young Alumni , Inspiring Stories , UNB Saint John , UNB Fredericton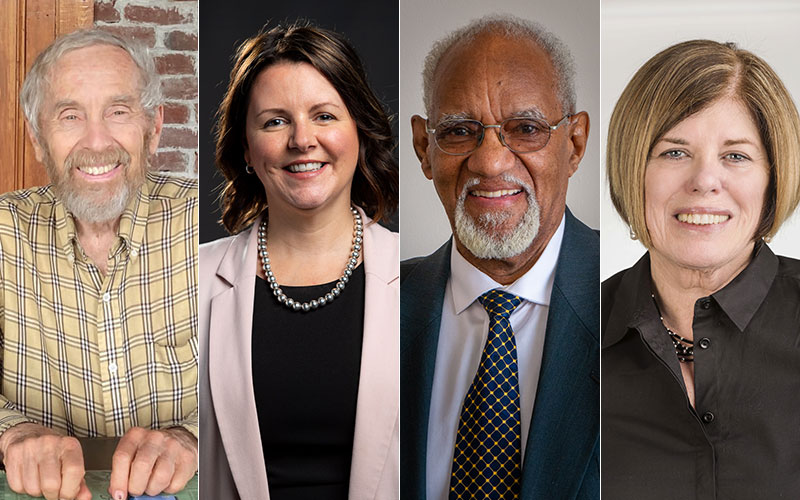 ---
Four UNB alumni have been named to the Order of New Brunswick for their outstanding work in the province.
The Order of New Brunswick was established in 2000 to recognize individuals who have demonstrated a high level of excellence and achievement in their field. Since 2002, more than 170 accomplished individuals have been invested with the order for their dedication and service to the province, its people and communities.
Congratulations to the four alumni recipients:
David Christie (BSF'66), from Harvey, Albert County, for his significant contribution in expanding our understanding of New Brunswick natural history, for his support of land conservation, and for the role he played in raising awareness about the importance of protecting the province's unique areas and creatures.
Dr. Jennifer Russell (BSc'97), from Fredericton, for her steadfast and outstanding leadership and commitment, and for the compassion she showed while working to protect the health and safety of New Brunswickers during a global pandemic.
Ralph Thomas (DLitt'19), from Saint John, for his passionate advocacy and promotion of diversity, inclusion and cultural understanding.
Elizabeth Weir (LLD'05), from Saint John, for her exceptional service and leadership dedicated to the promotion of equality and social justice.
Another UNBer named to the Order of New Brunswick is Dr. Constantine Passaris (Professor, Faculty of Arts) from Fredericton, for his visionary work as a fervent champion and strong advocate for multiculturalism, immigration, inclusion and human rights.
We are so proud of these incredible New Brunswickers and UNB grads, and the work they have done to inspire, serve and make a difference in the province.
Both the 2020 and 2021 recipients will be invested with the Order of New Brunswick at ceremonies to be held in Fredericton on Nov. 4.
See the full list of 2021 recipients on the Government of New Brunswick.