UNBeknownst Podcast Episode 1: Pilot - Get to know the hosts of UNBeknownst
Author: UNB Alumni
Posted on Sep 23, 2021
Category: Podcast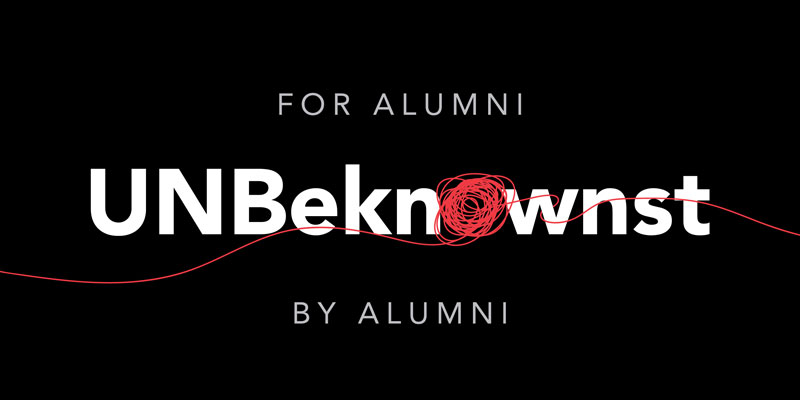 ---
UNBeknownst Podcast Episode 1
Pilot: Get to know the alumni hosts of UNBeknownst
Welcome to UNBeknownst, a podcast for alumni, by alumni.
In the pilot episode, University of New Brunswick Associated Alumni Executive Director Michelle McNeil gets to know our volunteer alumni hosts of Season 1 of this new podcast. UNBeknownst explores unexpected career paths, insights of alumni learned from experience outside the classroom, and hot takes on current issues. In our pilot episode, learn more about our hosts:
Shauna Cole (BA'02, MBA'12)

Team AAA: Arash Ahmadi (BScEE'15), Arsham Ahmadi (BScEE'12), Armin Ahmadi (BBA'18)

Emily Barner (BBA'96)

Ian Smith (BSc'17, CS'17, MCS'19)


Thanks to: 
Our alumni hosts, Shauna Cole, Arash Ahmadi, Arsham Ahmadi, Armin Ahmadi, Emily Barner Ian Smith
Music by alumni artist, Beats of Burden
Our alumni Affinity Partners, TD Insurance, Manulife, and MBNA Mastercard



To listen to UNBeknownst and for more info on the podcast, the hosts and how to subscribe to be alerted to new episodes, visit our website.