An alumnus and former co-op student comes full circle
Author: UNB Alumni
Posted on Sep 29, 2021
Category: Engineering , UNB Fredericton , Computer Science , Inspiring Stories , Young Alumni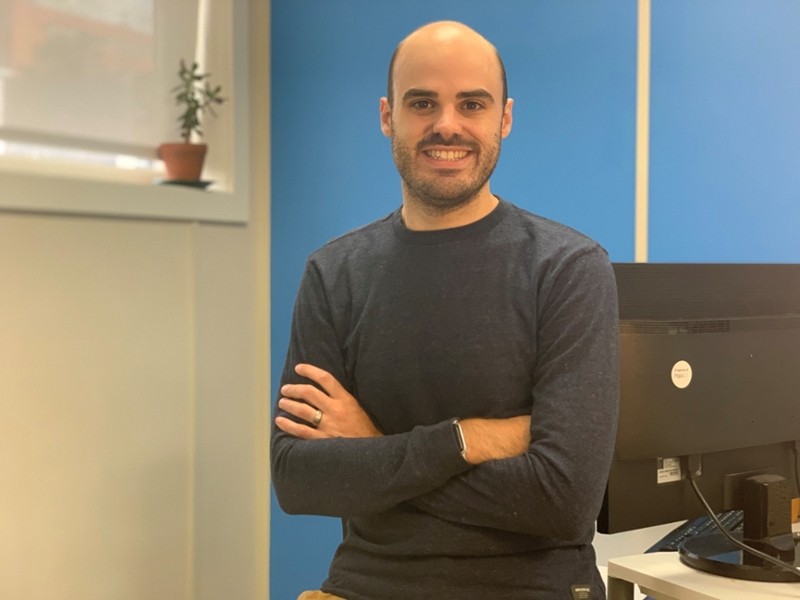 ---
Fredericton native Mike Harrington (BScSwE'15) instantly loved software engineering when he began the program at UNB. During his time as a student, he took part in five co-op work terms to gain experience while studying.
"My goal was to try out different jobs to see what I liked. I worked with one company on a pricing app, then went to IBM for two terms and worked on software applications, then found Populus. It was a very small team of only five or six people, so I got to work on just about everything. I learned so much."
Populus Plus is a cloud-based health information system used to support collaborative care and keep track of patients and encounters with doctors. It's a data collection tool for clinical notes and diagnoses, procedures and appointments that gives clinicians opportunities to shape and use vital data toward better health outcomes. Founded by UNB alumni Nick (BScME'87) and Tristan (BA'90) Rutter, the startup has hired many co-op students and graduates from UNB over the last 10+ years.
Mike did a co-op term with Populus as a student, then continued on with them part-time while finishing his degree and had a full-time job lined up at the company even before he graduated. "As a student and then as a graduate, I worked on software development and new features, fixed bugs, and talked to customers for feedback. I monitored systems to ensure good performance and did quality assurance."
Mike was recently promoted to Director of Software Development at Populus and now leads the software team. "It was always my goal to become a team leader. I love being able to help people be as fulfilled and productive as possible. I enjoy seeing the big picture and strategizing on next steps."
One of the best parts of the job, Mike says, is being able to hire co-op students himself. He's been overseeing the recruitment of co-op students since 2018 and hires 3-4 students from UNB each term.
"It's very fulfilling and also strange to come full circle and sit on the other side of the desk to interview students. I love it. The students we get are very valuable to our team, and I remember how valuable the experience was for me as a student. While classes teach you about design work and project management, the on-the-ground experience of coding and development complements that nicely. It helps students understand the end goal of what they're learning in class."
"It's amazing to be able to give that co-op opportunity to others. Investing in people very early in their careers has a valuable long-term return."
 If you'd like to hire UNB Software Engineering or Computer Science co-op students, please contact Patricia Meng pmeng@unb.ca or Shelley Zimmerman szimmerm@unb.ca.