Nicole Leblanc (BBA'00) is helping build sustainable cities and diverse tech startups one investment at a time
Author: UNB Alumni
Posted on Aug 12, 2021
Category: Inspiring Stories , UNB Saint John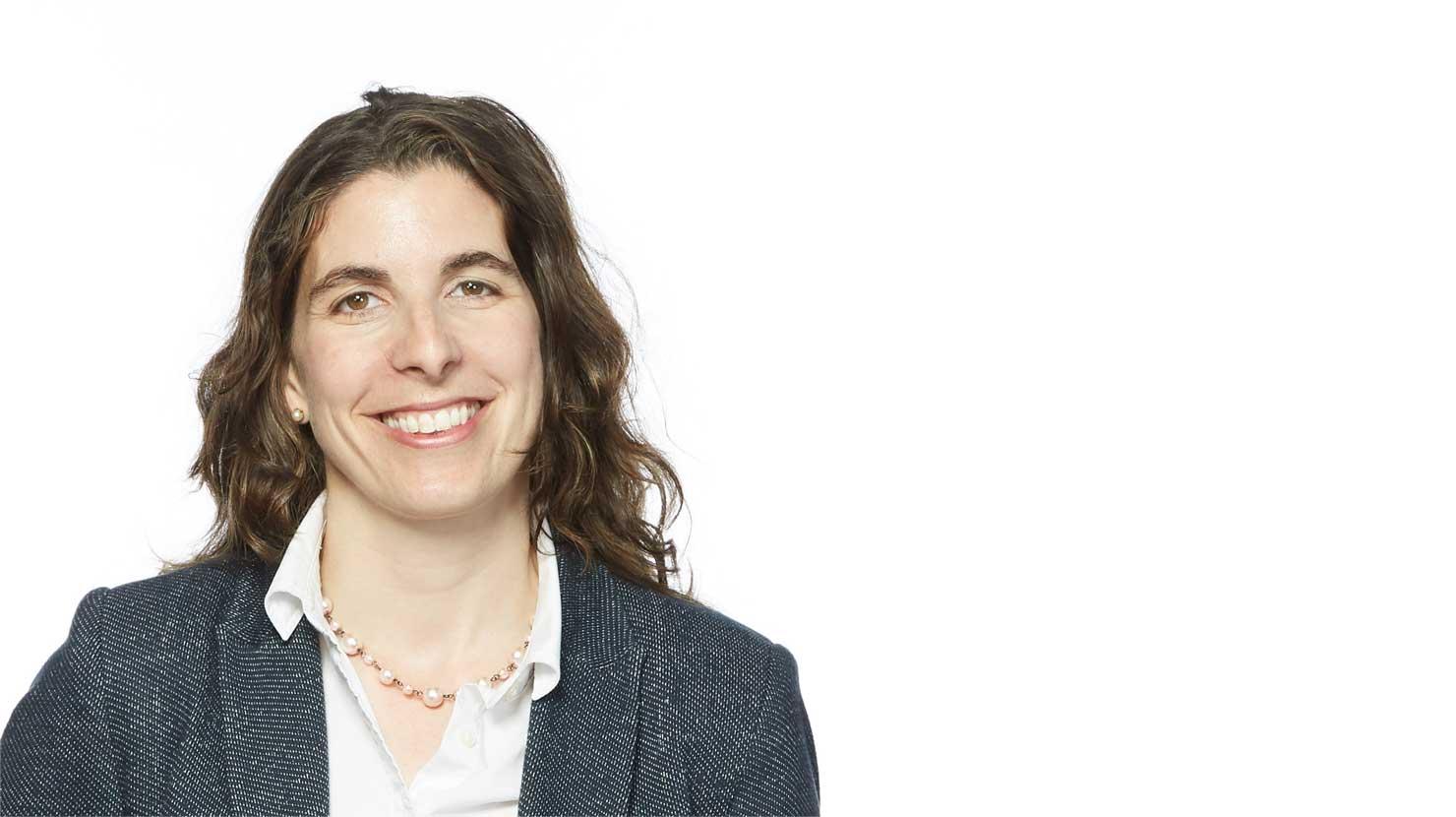 ---
Nicole LeBlanc (BBA'00) isn't just any investment professional working in the venture capital industry. The UNB Saint John business grad is a builder of ecosystems, a proponent of sustainable cities, an advocate for diversity in venture capital, and a voracious supporter of Atlantic Canada.
Oh, and she's currently living in Copenhagen, Denmark.
Nicole grew up in the small seaside town of St. George, New Brunswick and originally enrolled in science at UNB but quickly realized it wasn't for her. She switched to the business program and surprised herself with an A+ in her very first accounting midterm. She laughs as she remembers thinking, "Shoot, I'm good at this but I don't want to be an accountant!".  After looking beyond the traditional accounting firms, she saw exciting career opportunities and jumped in with both feet.  
When she graduated, one of her first jobs was with the iconic chocolatier, Ganong Bros., where she was able to gain experience in both the front end and back end of the business. "I was doing journal entries, preparing statements for the CEO, and collaborating with both management and those in the factory. It was that exposure early in my career to diverse experiences that helped me understand the complete business side of things and got me super engaged."
Then, because her husband decided to go back to school, they made the move to Fredericton and Nicole began working for the New Brunswick Innovation Foundation (NBIF) as an investment analyst. "That move to Fredericton was actually the toughest for us, even though it wasn't that far geographically. Staying home was the safe bet - safe job, part of the soccer club, my husband played hockey, we had so many friends and family there. But we decided we wanted to explore what our careers could look like if we took a risk."
Nicole says that NBIF changed the trajectory of where she wanted to go. "I fell in love with venture capital and using my business skills to help companies who wanted to change the world. It was very, very exciting."
Nicole jumped to Halifax for a short time and experienced the other side of the table consulting for venture-scalable companies looking to raise money. She then returned to NBIF as director of finance and became a committed mentor to the region's entrepreneurs. 
In 2014 came the opportunity to move to Toronto for a position with the Business Development Bank of Canada (BDC), where Nicole brought together a number of partners and players within the Canadian technology ecosystem to collectively support Canada's tech entrepreneurs. "I really loved that aspect of venture capital and I got such great insight into a wide variety of industries and sectors and geographies."
When she was promoted to director of strategic investments and women in tech, Nicole found herself leading the investment and management of a portfolio of over 150 seed-stage startups, and making strategic decisions for the largest seed fund in the country. She supported ecosystem development work by partnering with accelerators across the country and actively engaging venture capital funds to collaborate on events, tech initiatives and co-investment opportunities.
She kept strong connections to Atlantic Canada though, and became a founder and investor in Sandpiper.vc, a women-led venture fund based in Atlantic Canada that aims to drive further engagement and support of women as both founders and investors. "Stats tell us that only about 10% of women attract venture capital, and yet those stats also show that women are more efficient with capital and deliver more with lesser amounts. We need to see more role models and build out diversity in tech. My experiences have been that diverse companies can outperform because you get a broader point of view. We need to support diversity of all kinds so that people can see themselves in the leaders that exist in the tech sector."
In 2018, Sidewalk Labs came calling.
Nicole was tapped to become director of investments and partnerships for the Alphabet company that was imaging, designing, testing and building urban innovations to help cities meet their biggest challenges. "I worked with some of Canada's largest corporations across automotive, financial services and real estate to collaborate on solving key issues. We wanted to think about cities in a new way and facilitate the deployment of new tech and be the catalyst for groups to able to grow and excel. I relied on the network I'd developed over the last 10 years of founders and investors and companies. I really enjoyed the experience and was sad when we decided not to pursue [the planned development in Toronto's Port Lands], however many of the initiatives we worked on are still moving forward via the local partners, and are focused on urban tech and sustainability as a way for Canada to continue the original momentum."
Nicole wanted to stay in the sustainable cities/tech/venture capital space because she had seen the challenges that exist in cities and the opportunities to overcome them. "Most of our CO ² emissions come from cities, and I feel we have the opportunity to do something about that. So I connected with a VC firm called 2150, which invests in tech companies that seek to sustainably reimagine and reshape the urban environment. I was able to join them and help participate in their fundraising. Our investment thesis focuses on major unsolved problems across the Urban Stack – which is every element of the built environment, from the way our cities are designed, constructed, powered, to the way people live, work and are cared for. We have a number of amazing investors in our fund that help us integrate into the broader community. We're building an investor platform so they can be involved in testing solutions, helping with due diligence, and lots of other pieces. It's an additional layer to drive forward change in a better, faster way."
"I've come to realize that venture capital can disrupt the time element – we take a lot more risk but, when successful, we're able to reduce the time needed for sustainable tech. Venture capital is about figuring out the risk-return profile – it's exciting to work with people willing to take these big risks. Either it will succeed wildly or fail. And there's nothing wrong with failure – we really need to speak out more about that. I see failure as one of the steps along the continuum to the end goal. The founders that I work with are at the top of their field and this is a risk-supportive environment. It's exciting to be a part of."
To be a part of it, Nicole and her husband moved to Copenhagen, Denmark as their home base. "We're mostly focused on Europe and I'm building a whole new network. The company is split between London and Copenhagen but we chose Denmark mainly because I wanted to cycle to work. We always wanted to live abroad, and it's fantastic."
Still, even from across the pond, Nicole remains steadfastly involved in and supportive of Atlantic Canada and its entrepreneurs. She's Chair of Innovacorp, a provincial crown corp in Nova Scotia making investments in early-stage funds in the province, and Chair of Brilliant Labs, a technology and experiential learning platform making waves in K-12 classrooms throughout Atlantic Canada by integrating STEAM learning. She's also on the Propel board and is an active mentor with Creative Destruction Lab, Next Canada and Techstars.  
"I love Atlantic Canada and will always be involved there. It punches above its weight, and that's because everyone cares about one another. It's a very strong network, and it includes many UNB alumni who are doing amazing things. It's important to stay involved and help when I can, and reach out for help when needed."