Shelley Francis challenges us to understand the historical context of Indigenous Peoples in Canada
Author: Shelley Francis
Posted on Jun 15, 2021
Category: Inspiring Stories , UNB Saint John , UNB Fredericton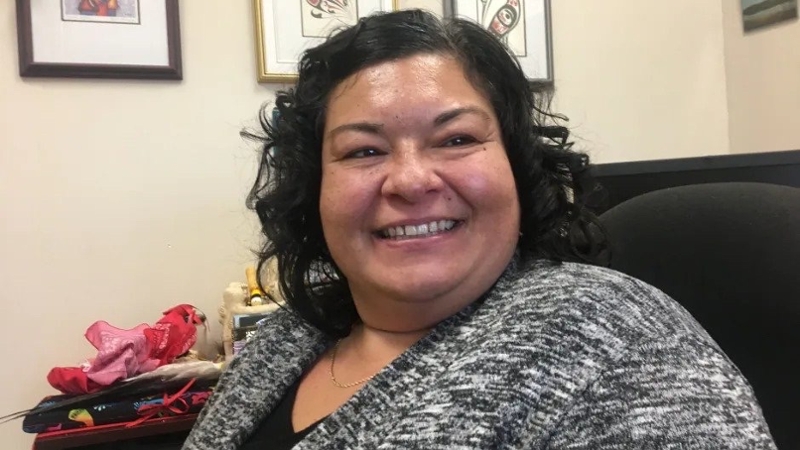 ---
This story is part of the Voices of UNB Alumni series and is written by Shelley Francis (BN'91), UNB alumna and current master of nursing student.

It is critical for all Canadians to understand the historical context of Indigenous People for there to be true reconciliation, peace, and friendship between Nations.  I have spent my entire nursing career lifting the voices of Indigenous Peoples, providing non-judgmental, culturally safe, and compassionate care to all citizens.  I have tried to lead by example, using the 7 Sacred Teachings of respect, courage, honesty, wisdom, humility truth and love to guide my nursing practice, so that everyone is treated equally: both Indigenous and settler people.  I am passionate about sharing our cultural teachings with others so that they can decide whether they will be an Indigenous ally who makes space for my People to heal and live a good quality of life. 
In my own personal journey, the sacred medicines of sage, tobacco, cedar and sweetgrass are very important to my healing and wellness.  I can only imagine how wonderful it will be when Indigenous patients who are accessing Horizon Health facilities will be able to perform smudging ceremony with our sacred medicines to support their healing.  It is so uplifting to know that changes are happening in mainstream sectors to support Indigenous health and wellbeing. 
Read a recent CBC article about Shelley's work on introducing sacred medicines to New Brunswick hospitals.
 I challenge you all to learn more about the tragic history of Indigenous Peoples in Canada if you are unsure of your facts.  Using a critical lens to have a deeper understanding of the impacts of this colonial history will help you discover the foundations of trauma that have created such health and social disparities among Indigenous Peoples.  It will also lead to the discovery of a resilient People, with beautiful language, traditions, and ceremonies to share.  Attend a Pow Wow, visit a community, read books by Indigenous authors, ask questions, watch APTN, talk to UNB Piluwitahasuwin to learn more about the Wabanaki Peoples of this territory.