UNB alumni recognized by Atlantic Business Magazine's 2021 Top 50 CEO Awards
Author: UNB Alumni
Posted on May 14, 2021
Category: Inspiring Stories , UNB Fredericton , UNB Saint John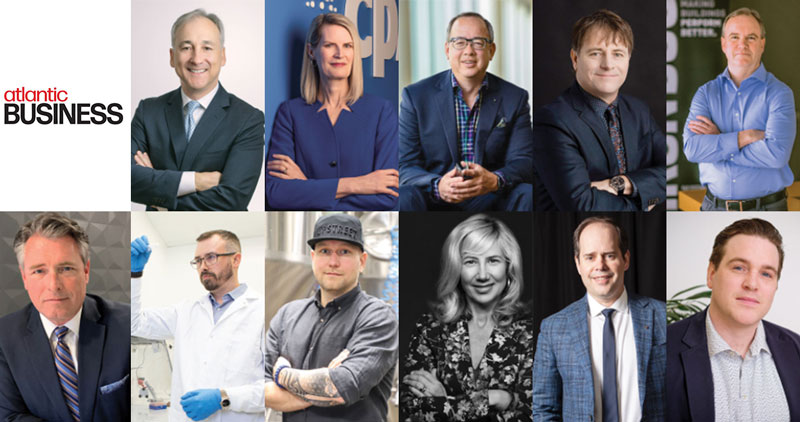 ---
The Atlantic Business Magazine's 2021 Top 50 CEO Awards recently recognized 11 UNB alumni. 
Since 1999, the Top 50 CEO Awards celebrates accomplished business leaders in the Atlantic region. Nominations are submitted by the magazine's readers and nominees are judged according to corporate, community and industry involvement, as well as company growth and response to various managerial challenges. 


Non-Profit/Not-for-Profit or Industry Association
Dr. Bernard Lord, O.N.B., Q.C. (LLD'01): CEO, Medavie
Anne-Marie Gammon (BBA'83): President & CEO, CPA Atlantic School of Business Association


For-Profit with 251+ Employees
Chad Mann (BBA'92): CEO, Amalgamated Dairies Ltd.
Lydia Bugden, Q.C. (LLB'91): CEO & Managing Partner, Stewart McKelvey
Kevin Kiley (LLB'93): Managing Partner, McInnes Cooper


For-Profit With 51-250 Employees
Dr. Keith McIntosh (DSc'18): Founder & CEO, PQA Testing
Gilles Volpe (BBA'88): VP & General Manager, New Brunswick Liberty
Patrick Whalen (BSE.CHE'03), 2021 Top 50 CEO Hall of Fame inductee: Chairman & CEO, Luminultra Technologies Ltd.
Phil Curley (Class of 2014): CEO, Hotspot Parking Inc.


For Profit with 1-50 Employees
Mitchell Cobb (BA'02): CEO, Upstreet Brewing
Gordon Gamble (BPE'86): President & CEO, Iron Dog Mechanical Service Inc.

The full list of 2020 Top 50 CEO recipients can be viewed online.