Overcoming illness to shine in the fitness and sport industry
Author: UNB Alumni
Posted on Apr 21, 2021
Category: UNB Fredericton , Kinesiology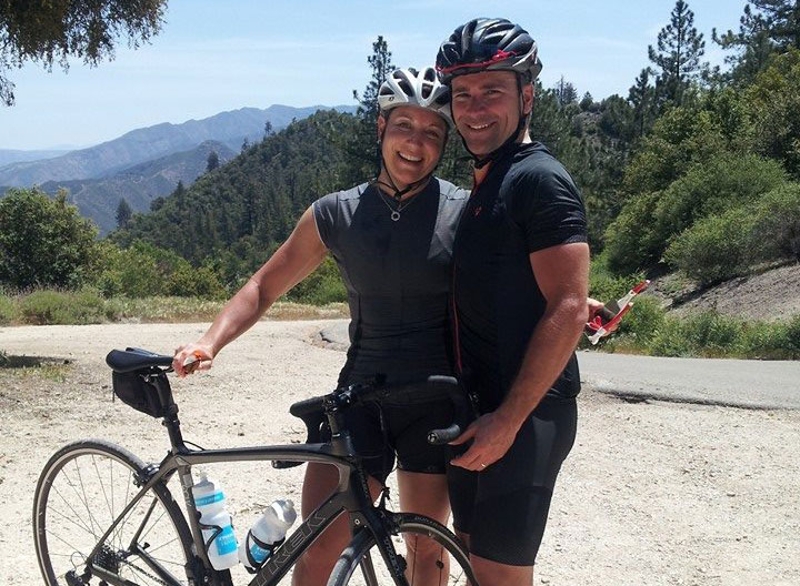 ---
Jane McKeown's (BPE'99) life ever since she was young revolved around sport and fitness. She came by it honestly, coming from a family of athletes that included her parents as well as her brother Mark Jeffrey (BBA'86), who played for and coached UNB hockey, and her sister, who coached Saint Mary's University basketball.
So, when she graduated from Fredericton High School, Jane wanted to continue with her own basketball career. But after returning from a year at Université Laval, she was struck down by a life-changing illness. Gravely ill and sent to hospital in Halifax, she was diagnosed with Guillain-Barre syndrome, a rare disorder in which your body's immune system attacks your nerves. Weakness and tingling in the extremities quickly spread and paralyzed Jane's whole body. She spent a year and a half battling back to a clean bill of health and being able to walk and move again.
For an athlete and active young person like Jane, you would think an illness like this would have been devastating. But Jane says she never once thought it would stick with her forever. "I was raised to be strong and positive. My mom and my sister are both hard-core phenomenal women – my mom raised four of us and was always so positive and instilled so much confidence in us."
Her positivity and determination paid off, because Jane was soon back on the court playing basketball for St. Thomas University before transferring to UNB in the Bachelor of Physical Education program. While studying, she also took fitness courses and certification programs and when she graduated, landed a job at the Fredericton YMCA as fitness director and then as program director. Jane was an energetic force there for ten years before moving to a different experience in a civil service position in the Wellness and Culture department. But the desk-oriented job wasn't for her and she soon got back into coaching, as head coach for CrossFit's youth development program.
Then, in 2014, she landed at Special Olympics New Brunswick. It was here that Jane says she felt at home. As program director, she worked with athletes and volunteers and got to combine her love of sport with enriching the lives of people in her community. "The athletes are amazing. They're so happy and grateful for every program we can offer them. And the coaches are so talented and giving. You can't have a bad day here. It's a very special place to be."
Jane took over the role as Executive Director of Special Olympics New Brunswick in 2020, when another UNB alum, Josh Astle (BRSS'11), stepped down. "The business side is new and required me to get up-to-speed on budgeting, communications and fundraising. This is a large entity responsible for a lot of people, and it can be challenging, but it's also very rewarding. I love to be a motivator, and especially now, when COVID has slowed our momentum and isolated athletes somewhat, it's especially important. Our athletes really just want to be together and social. Now that the weather is warming up, hopefully that will be easier."
Jane says her career at Special Olympics has been extremely rewarding, exciting and fast-paced. "We travel nationally and internationally for games and we constantly celebrate people who get these opportunities for the first time. I've cried so many times. The power and joy of sport transforms our athletes, just like it does all of us."
Jane also continues to be active herself while supporting the athletes she oversees. She's a certified Olympic lifting club coach, cycling coach and yoga instructor, and has participated in a variety of high-level sport competitions across Canada. She and her husband, Brian McKeown (BPE'96), who she met while at UNB, are familiar faces at road cycling and mountain biking events. Brian is co-owner of the Radical Edge outdoor adventure and equipment store in Fredericton, and Jane says their life is lived outdoors. "Living adventurously and actively is our life, and it always has been – it's in my blood."
Seems like UNB is a family tradition too. Thirteen of Jane's family members are UNBers, and that now includes her and Brian's two daughters, currently enrolled on campus. She advises her girls that there are so many different paths to take, and you have to put some effort into figuring it out your own. "Volunteer, get involved, always continue learning new skills and meeting new people. It will serve you well."