Volunteer Spotlight: Haley Bungay
Author: UNB Alumni
Posted on Apr 19, 2021
Category: Inspiring Stories , Management , Young Alumni , UNB Fredericton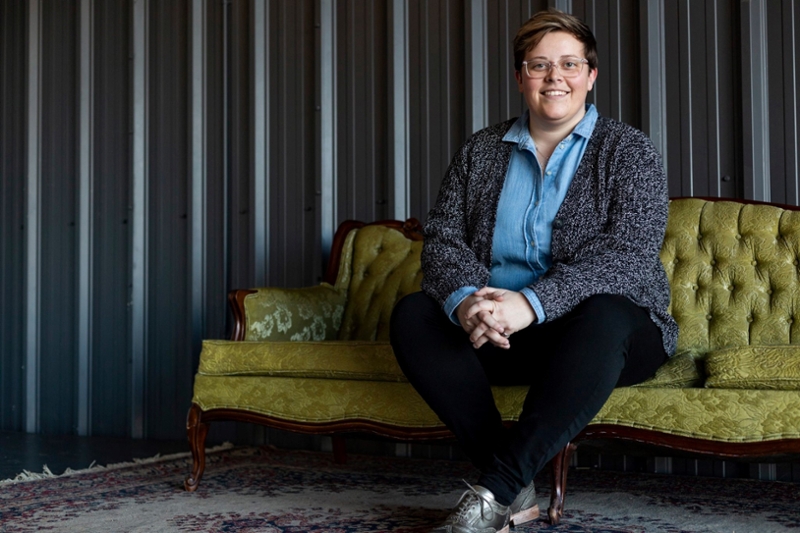 ---
Haley Bungay (BBA'13) - Fredericton, NB
What is your most memorable moment from a UNB alumni volunteer experience?
My most memorable moment from my alumni volunteer experience definitely has to be the first Career Talks I attended! Being able to share a bit of my career experience with students currently attending UNB was incredible. I've always enjoyed being able to connect with students attending UNB to support them in their education and their future careers. Meeting with them as students and connecting on LinkedIn to see how they develop their own careers after graduation is invaluable.
What are some of the volunteer roles you have participated in with UNB?
I've been lucky enough to be a mentor with the Career Talks initiative for the past several years.  In addition I'm also honoured to have been able to record videos to encourage students through exam week, congratulate them during graduation week and participate in panels with the Faculty of Management. Sharing upcoming alumni events through social media is also important to me. We are so fortunate to have an Association that works so hard to provide events, education and more to alumni all over the globe.
What are three words that describe your UNB Alumni volunteer experience?
Incredible.  Rewarding.  Meaningful.
In what ways do you volunteer outside of UNB within your community?
Volunteering is an extremely important part of my life and I make it a priority in my free time. My latest involvement has been with the Happy Hour Club. Happy Hour Club is a unique event for women in Fredericton (and across the province) to make connections, be inspired and enjoy happy hour! As a "Social Connector" at the events, it is my responsibility to ensure attendees are able to easily connect with each other. Studying the guest list, making connections and ensuring guests feel welcome and comfortable is my primary role. Like the UNB Alumni Association, it's so great to network with guests and members and to create lifelong friendships.
What motivates you to give back your time and energy to the Alumni Office/community as a volunteer?
Working in the non-profit world with Junior Achievement has given me a unique perspective on the importance of volunteering and the support volunteers provide to non-profits like JA and associations like the UNB Associated Alumni. Giving back my time and energy provides me with a sense of community and I love seeing all the incredible things members of this community are doing!
Contribute your time, treasure and talent to UNB. Become a volunteer!