UNB alumnae make shortlist for 6th annual New Brunswick Book Awards
Author: UNB Alumni
Posted on Apr 26, 2021
Category: UNB Saint John , Inspiring Stories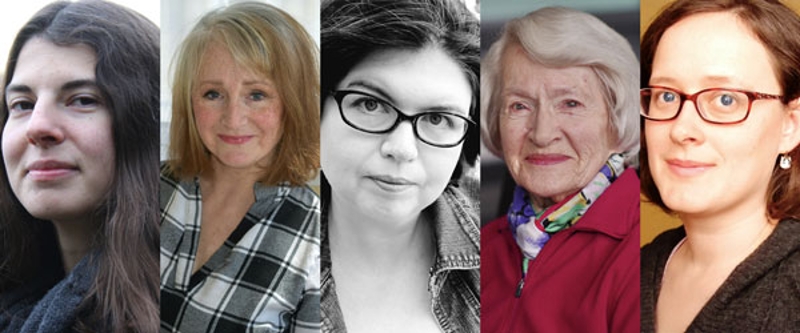 ---
The shortlisted titles for The New Brunswick Book Awards have been announced and members of the UNB alumnae community are recognized in each of the four categories. The 6th annual awards ceremony will take place virtually on Thursday, May 6, at 7 p.m. 
All nominated books were published in 2020 (2019 and 2020 for the children's book category) and penned by New Brunswick authors. The New Brunswick Book Awards are co-administered and co-sponsored by The Fiddlehead: Atlantic Canada's International Journal and the Writers' Federation of New Brunswick


POETRY
The Knowing Animals, Emily Skov-Nielsen (BA'12, MA'17)
In Skov-Nielsen's debut, our consciousness is interconnected with the surrounding trees, bugs, rivers, atmospheres, and cosmos. Here, flowers escape Victorian domestication and ally with girls' green powers of attraction. Here, the social politeness of motherly domesticity and the raw dangers of adolescent sexual awakening are shot through with blood pulsing under the skin, with oxygen exchanged in gasps of breath. Here, everything tender and petalling is also raw and mothervisceral.
 FICTION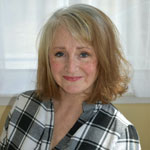 Waiting under Water, Riel Nason (BBA'92, BA'93)
Hope's world is shaken when her parents announce that they are leaving their small New Brunswick town and moving to Toronto for her father's job. Hope's anxiety -- and her tics -- skyrocket as she fears making new friends, and leaving behind her beloved ocean and the sea glass she has been carefully nurturing for years.  At least there's a tremendous diversion for her final summer -- her community of St. David's is one of five entrants in a nationwide television contest that celebrates "Canada's Tiniest Treasures."
You Were Never Here, Kathleen Peacock (BAA'19)
Cat hasn't been to Montgomery Falls, the town her family founded, since she was twelve years old. Since the summer she discovered she could do things that no normal twelve-year-old could do. Since she had her first kiss with Riley Fraser. Since she destroyed their friendship. Now, five years later, she's back and Riley has disappeared.
 NONFICTION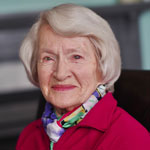 Meadowlands: A Chronicle of the Scovil Family, Virginia Bliss Bjerkelund (BA'51)
Meadowlands — home to the family of Morris and Harriet Scovil at the beginning of the 20th century; nine hundred acres of interval and forest land at Scovil Point on the St. John River across from Gagetown, New Brunswick; a farm that produced hay and horses; a place that nurtured the life of a remarkable family.
 ALICE KITTS MEMORIAL AWARD (CHILDREN'S PICTURE BOOKS)
We Wear Masks, Marla Lesage (BN'04)
During the COVID-19 pandemic, many children have been introduced to wearing face masks and seeing others in masks. Author and illustrator Marla Lesage normalizes mask-wearing by introducing young readers to artists, ranchers, pilots, welders, scientists and many more people who already wear masks in their day-to-day lives.