Returning to New Brunswick to propel entrepreneurs to great heights
Author: UNB Alumni
Posted on Mar 16, 2021
Category: Renaissance College , UNB Fredericton , Inspiring Stories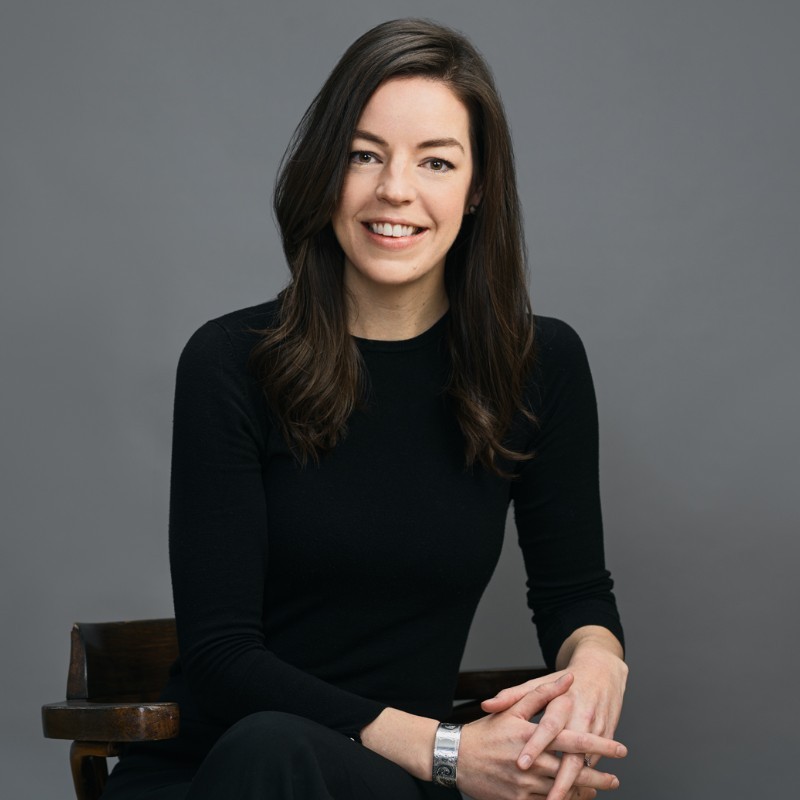 ---
Kathryn Lockhart (BPHIL '04) has an MBA from Harvard Business School and has worked around the world - from Toronto to Munich to St. John's – but feels that coming back home to New Brunswick is where she can make the biggest impact.
Growing up in Bath, N.B. with parents who met at UNB and siblings that attended UNB, Kathryn thought she'd break the mould by accepting a scholarship to the science program at Queens University and the Royal Military College. But after learning about UNB's unique program in philosophy and interdisciplinary leadership at Renaissance College, she knew it was where she needed to be. "It was so aligned with me and how my brain works," she explains. "I couldn't ignore the fascinating focus on leadership that I wouldn't get with a science degree."
Kathryn lived in the Maggie Jean Chestnut residence for her first two years and said living in residence and the program itself was a wonderful experience. "I have a natural pull to dig deeper into things, and that's what we were encouraged to do in the program. Leadership is a superpower – something the world needs more of."
Still thinking that she would go on to medical school after graduating, her mind was changed after the internships that were part of the program. One of them was with the marketing and recruitment department at UNB. "Susan Mesheau was such a great influence and so supportive of me. I saw firsthand the power of business. Then in my international internship in the Dominican Republic, I experienced first-hand, what it was like to live in a third-world country. I remember realizing, quite jarringly, that the only way to make a big impact is to get a great education."
So she applied to Harvard Business School. "I decided to shoot for the stars. Why not?" And she got in, making her the youngest person to ever enter the program at that time. "It was an intense experience but luckily I had learned at RC how to stop and reflect on what I was doing. The things I learned at RC and Harvard are fundamental to what I do today and armed with me the skills needed to take on the world. Leadership skills paired with what you're passionate about allows you to really make a difference."
When she graduated, Kathryn began her work experience in Toronto where she launched and grew the first technology division for the now global Knightsbridge Human Capital Solutions. Her husband, whom she'd met in Austria while at Harvard, was in medical school in Germany, so after a year she was offered the opportunity to transfer overseas to run her team from her home office there. She flew back and forth between Toronto every month for four years and got very invested in technology. "I loved how fast you could move with a small team working virtually. It was quick and agile, and I was drawn to that."
She then launched her own startup, which she says was "a spectacular failure." "It was an important year of my life. As a founder, the pressures of the high risk are enormous. I had to learn how to sell, and until then I didn't fully grasp how important that skill is. I learned the hard way but got really good at it. It's a powerful skill you need - not only for customers but also for hires, investors, management and supply chain partners. Selling is learning how to make it about them and solve their needs."
After leading strategic growth for another startup in Munich (and learning to sell in the German language), she landed in Newfoundland to work for Verafin and then Bluedrop Learning Networks as vice president of corporate strategy.  "It was a great experience and felt entrepreneurial within a bigger organization." When she and her husband left for Winnipeg so he could continue his medical training, Kathryn joined Newfoundland's med-tech startup JVPLabs and worked virtually once again to help grow their work in telemedicine and remote patient monitoring.
One day, one of her professors from UNB, Barry Bisson (BScCE'71, MScCE'74)popped up on her LinkedIn feed and she reached out to connect. "He told me he was retiring soon from Propel and suggested I throw my name in the hat. We had two children at that point and wanted to move back to N.B. to be closer to family. My husband already had a spot in Saint John to start his practice, so the stars aligned when I was offered the job."
Kathryn says she's thankful that she developed leadership and selling skillsets because she now reports to a board of "14 incredible business leaders who require top-level communication." "I'm really feeling the excitement being here at Propel because I believe that entrepreneurs need to be in the driver's seat of our economic recovery. We have a huge responsibility to prepare them and support them so they can attract the right capital for growth and success."
She says her transition has been phenomenal, in no small part to Barry, who they hired to continue to lead a few key projects that will set them up for growth. "I feel so optimistic about the future of New Brunswick. We're creating a farm of baby unicorns where we focus on developing the right business skills to thrive as an entrepreneur and make an impact on our region. We have full-time coaches who challenge business models and ideal customer profiles, which leads to significant traction. Our founders are attracting capital from venture capitalists in and outside of our region. We're aligning our programming in a way that will deliver results. We take our responsibility seriously."
She also says that universities are an important part of the ecosystem as an engine for talent and ideas. "Introducing the idea of entrepreneurship at that stage is so important, and attracting international students to our region is essential for our future. Universities, accelerators and investors all play a very important role in the growth of the province and Atlantic Canada."
"I'm so excited to be back home helping to create a bright future for our region. My direct view of the sparkle and passion of entrepreneurs fires me up daily. I'm just so grateful that the leadership skills that I learned right here have brought me back to make a positive impact."