Tips and trends for reinventing your career search in 2021
Author: UNB Alumni
Posted on Mar 19, 2021
Category: Insights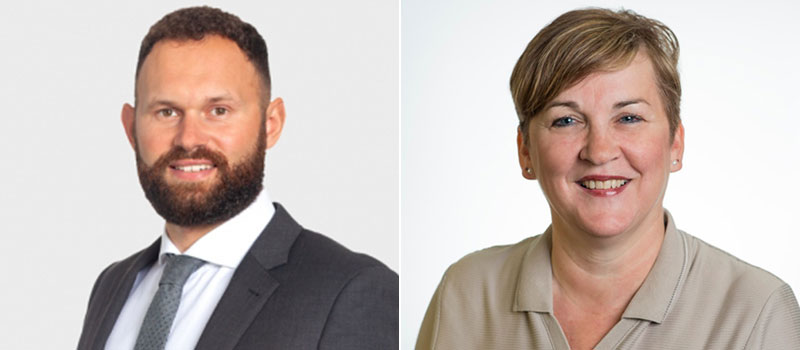 ---
Whether you are a recent graduate beginning your career or a mid-career professional looking to make a change due to the pandemic, consider these job search strategy tips shared by UNB alumni Adam Creaghan (BBA'12) and Sheri Mersereau (BA'90) in our February UNB Talks Online: Professional Development webinar session. Read highlights from their tips and trends, and watch the full webinar recording lead by these two alumni experts, to help you successfully secure new opportunities despite ongoing change and uncertainty with COVID-19.
Video interviews
Video interviews are quickly becoming the norm.  There are many things you have to think about when conducting a virtual interview, that you may not have had to consider when in-person. Make sure your camera is set up straight on and you're situated in a bright, clean space. If you have multiple screens, ensure you are looking at the one that has the camera, so it feels like a genuine conversation. Set yourself up for success by testing the link and your technology, and by eliminating any external disruptions. Rehearse questions and answers in advance and remember to dress the part, as you would in-person.
Virtual work
Virtual work has created a lot of efficiencies, has changed the recruitment market and can be very attractive to many people. Familiarize yourself with job boards and with LinkedIn, and use the key word searches to find virtual opportunities if this is something you're interested in pursuing. A lot of employers are advertising opportunities as remote work.
Virtual work has also created a larger pool of candidates applying to a role. Though this may create more competition for you amongst candidates, it can also provide you with a global market of opportunities that were not available before.
Networking
Testing the job market can be very difficult and intimidating, depending how long it has been since you put yourself out there, and networking has really shifted into a digital space. Use networking platforms like LinkedIn and UNB's Ten Thousand Coffees, update your professional profile and skills, join groups and take advantage of learning opportunities on these platforms. Seek out industry leaders, or fellow UNB alumni, in fields you want to continue in or want to transition into. Take it upon yourself to understand what skills and competencies are in demand, where you shine and where you don't shine. Now is a great time to educate yourself in a more cost effective way.
Standing out to a recruiter
Customize your resume when applying for a job and make sure it matches what your employer is looking for in their ideal candidate. Clearly demonstrate how your education, skills or experience matches what is listed in the job posting. Make sure you understand the company's values and business strategies, and what they're looking for. Do your homework beforehand. Managing change and being resilient are two of the key skills to have in 2021, because the environment is changing so quickly.
Interview questions
Some interview questions will be different as a result of the pandemic and the changing market, such as whether the position may be virtual short-term, or long-term. Depending on your field, you may be asked  how able and comfortable you are using technology and tools like Zoom. Be prepared to also ask the employers questions about their values. How do you connect and work as a team, particularly now during the pandemic when many things are virtual? What is your company doing with respect to COVID-19 safety?
Treat your career search like a job. Go about it strategically and persistently. And be easy on yourself!
Explore our upcoming webinars and watch our previously recorded sessions in the UNB Talks Online series.