From hardware to software: proof that skills are transferable
Author: UNB Alumni
Posted on Mar 10, 2021
Category: Inspiring Stories , Computer Science , Engineering , UNB Fredericton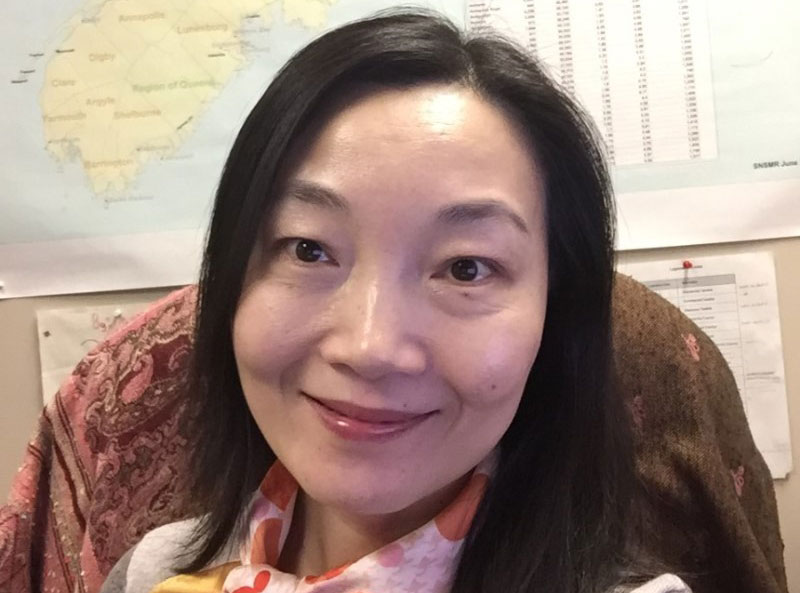 ---
When Lan Liu (MScEE'03) and her husband Richard Liu (MCS'02) came to Fredericton from Beijing, it was a bit of a culture shock.
"We flew in on a tiny plane from Montreal and all I saw was trees," Lan laughs. "I had no idea what I was getting myself into! It was a hot summer week when we arrived, and in China we often use an umbrella to shade ourselves from the sun on hot days. When I walked on the sidewalks of Fredericton with my umbrella, people looked at me like I was crazy!"
Fortunately, Lan's sister-in-law had already been living in Fredericton attending UNB and gave her a bit of a culture lesson. "I immediately liked Fredericton," she says. "Even though it was a much smaller city than I was used to, the people were really friendly and it was so clean and beautiful that I couldn't help but like it. It was also a really great, quiet place to study and focus on my program."
Lan took the master of science in electrical and computer engineering program and spent much of her time designing integrated circuits. Her husband was studying in the master of computer science at the same time. After graduation, he began a job in Fredericton at CARIS (now Teledyne CARIS), and as Lan was looking for work, she found out she was pregnant. They stayed in Fredericton and after the baby was born moved to Halifax where Lan looked for work in her field.
She worked at VECTr for a couple of years but as that business started declining, she began looking at the market once again. She stumbled onto a position with the Nova Scotia government doing application support and software development for Land Programs. "The job was more in the software field than the hardware environment that I was trained in, but I was qualified for it and really enjoyed this side of the field."
She became a senior policy analyst and data specialist supporting municipalities in the Department of Municipal Affairs. "I became the database expert working with municipal shareholders such as the property assessments department to pull and analyze information that would inform the best business decisions."
Lan's next move was to the finance group with the Department to project manage a new system being implemented to gather information from municipalities in order to make even more data-based decisions and policies. The Open Data Portal has become a great success that allows the public to access data.
Recently, Lan has become the program manager in the Department of Municipal Affairs and Housing, where she oversees the property assessment information and grant management systems, gathering and analyzing data and making high-level recommendations to senior government officials and stakeholders. "I interact with various groups throughout the department and in municipalities to spot growth trends and inform policies and decision-making. Although it's not exactly what I trained for in university, many of the skills I learned – such as critical analysis and evidence-based thinking – are used every day."
It's a really interesting career that I'd not thought of during my university years, but I truly enjoy it and look forward to advancing even further in it."