Young alumna showcases local entrepreneurs through curated gift boxes.
Author: UNB Young Alumni
Posted on Nov 2, 2018
Category: UNB Saint John , Young Alumni , Inspiring Stories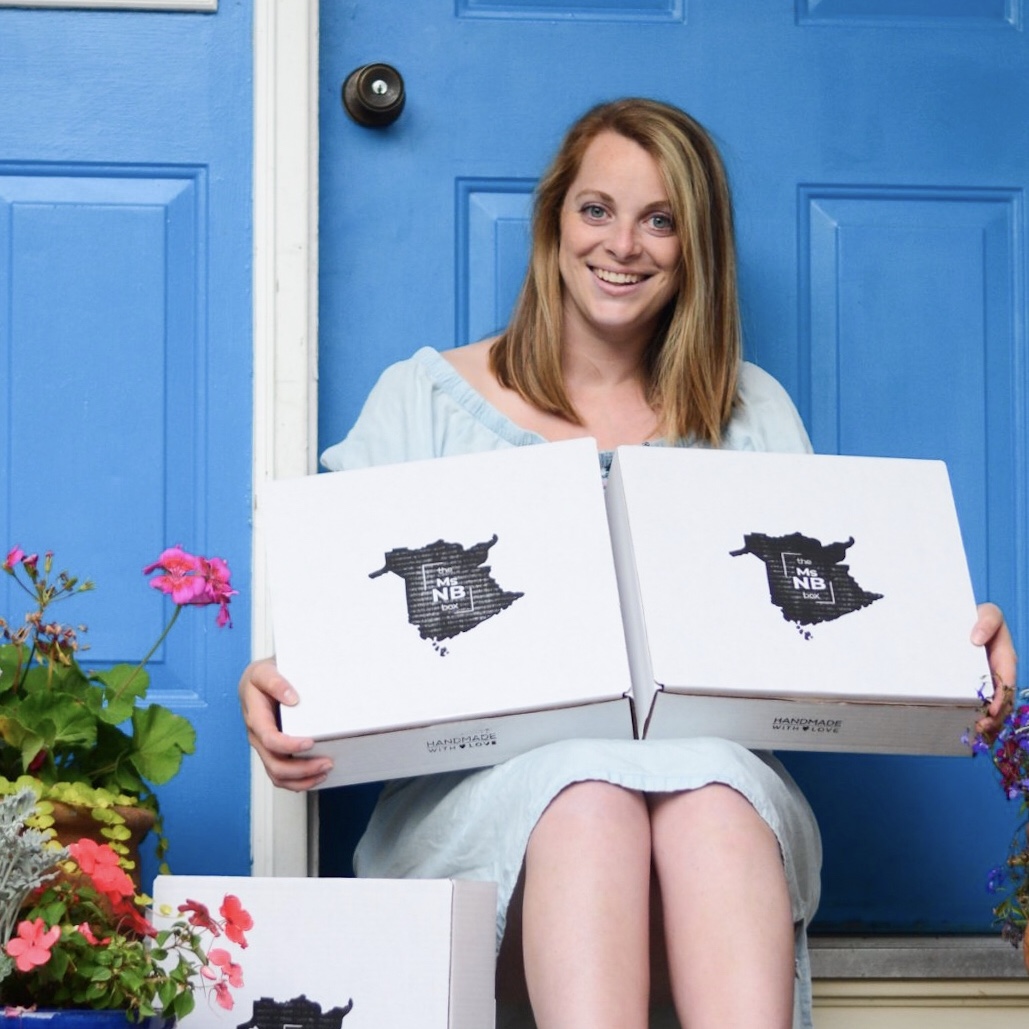 ---
UNB young alumna, Ingrid Munroe (BA '13), combines the many business ideas of New Brunswick entrepreneurs into one small package – the NB Box.
Dedicated to supporting local business owners, these curated gift boxes offer unique, high quality products like kitchen items, household goods, and bath, body or baby products from small businesses in New Brunswick. Munroe's boxes are available for purchase online, as well as in various local craft fairs and farmers markets.
"I really want to showcase the diverse range of things available in New Brunswick by offering a unique selection of goods for any and all occasions," says Munroe.
As the writer of a blog series called 'Ms. New Brunswick,' which profiles women entrepreneurs and creators in the province, she became passionate for promoting and learning about local women-led businesses.
Now, Munroe is very much the epitome of a Ms. New Brunswick herself.
 "It was like the blog I had been writing had been my own personal business boot camp," she says. "The NB Box seemed like a natural extension of the Ms. New Brunswick series – still dedicated to supporting and promoting small businesses in the province, just in a different way. It felt right."
While working during her undergraduate degree at UNB Saint John, Munroe learned the importance of small business and supporting local from a fellow UNB grad and local entrepreneur. Since graduating in 2013 with a Bachelor of Arts, she says she gained immense confidence in herself, her voice and her ideas because she felt valued and heard in the classroom.
New to the business world, the mother-of-three stresses the importance of collaboration and encourages anyone looking to start a business to find a mentor or group to turn to for advice.
"It is incredibly helpful to have a network of people," she stresses. "My most valuable business connections have come from my time at UNB and my participation in alumni events."
Supporting local business is at the core of her venture. As The NB Box grows, Munroe hopes to one day carry 40-50 products, expand into Northern New Brunswick and continue bringing awareness to the high quality goods made right here at 'home.'