Athlete of the Week: Soccer
Author: Stephanie Guimond
Posted on Sep 14, 2016
Category: Soccer
Soccer season has begun! And with that, we have our first Athletes of the Week 2016-17  
Bruce Savoie (Keeper) Bruce kept our men's team in the game this week with some HUGE saves. Bruce is in his 5th year at UNBSJ and continues to make great contributions to his team.
  Kaitlyn Casey (Defense) Kaitlyn was at the heart of the defensive play in the women's games this week. She led by example and performed consistently to help start the teams attack.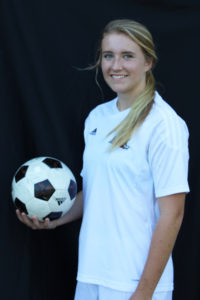 Keep up the good work!!
GO SEAWOLVES!!