Casey and Houser Add to Impressive Resumes
Author: Stephanie Guimond
Posted on Apr 8, 2016
Category: Alumni , Varsity Sports , Soccer , Volleyball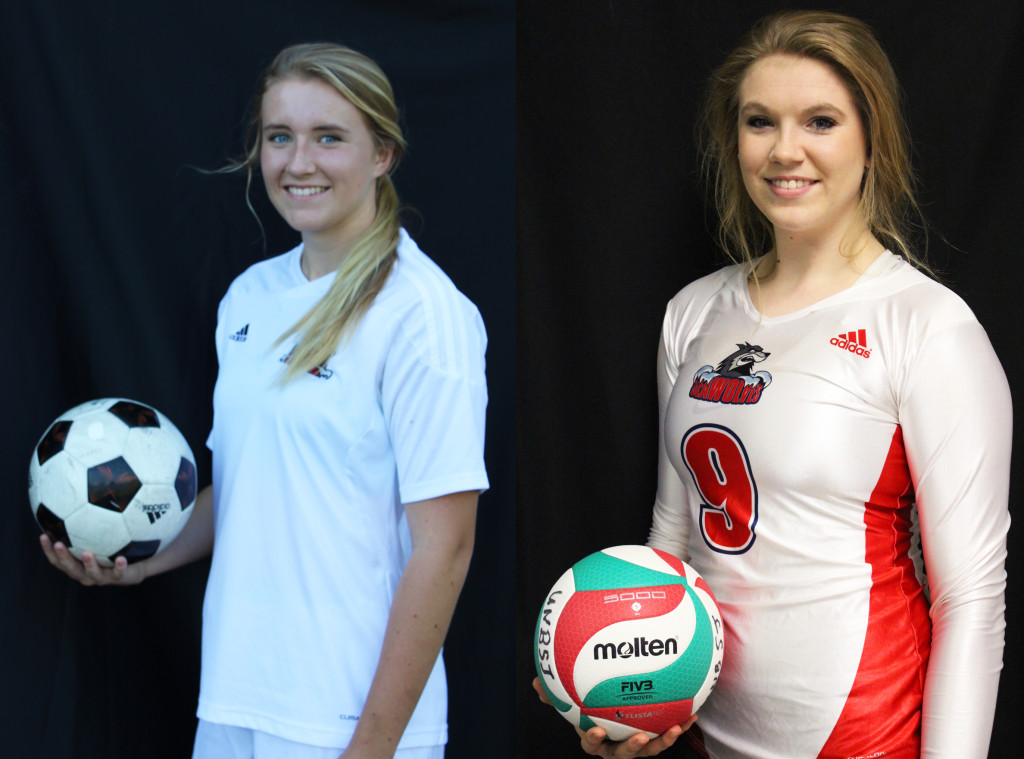 April 8, 2016 – The Canadian Collegiate Athletic Association is proud to announce the 2015-16 CCAA Academic All-Canadian award recipients. This year, 153 student-athletes have achieved combined excellence in collegiate athletics and academics.
The CCAA Academic All-Canadian award is the CCAA's most prestigious student-athlete honour, epitomizing both organizations' commitment to academic success and athletic achievement.
"The CCAA is proud to recognize and celebrate those student-athletes who've attained the highest possible CCAA honour in their pursuit of academic and athletic excellence," said Sandra Murray-MacDonell, CCAA Executive Director.
The two athletes from UNB Saint John that were named CCAA Academic All-Canadians were Kaitlin Casey, a first year women's soccer player, and Katherine Houser, a fourth year women's volleyball player. These two women have exemplified everything it means to be a student-athlete here at UNB Saint John, and the Seawolves community is proud of them both!