Men's Basketball and Women's Volleyball Split on the Weekend
Author: Stephanie Guimond
Posted on Jan 11, 2016
Category: Basketball , Varsity Sports , Volleyball , Alumni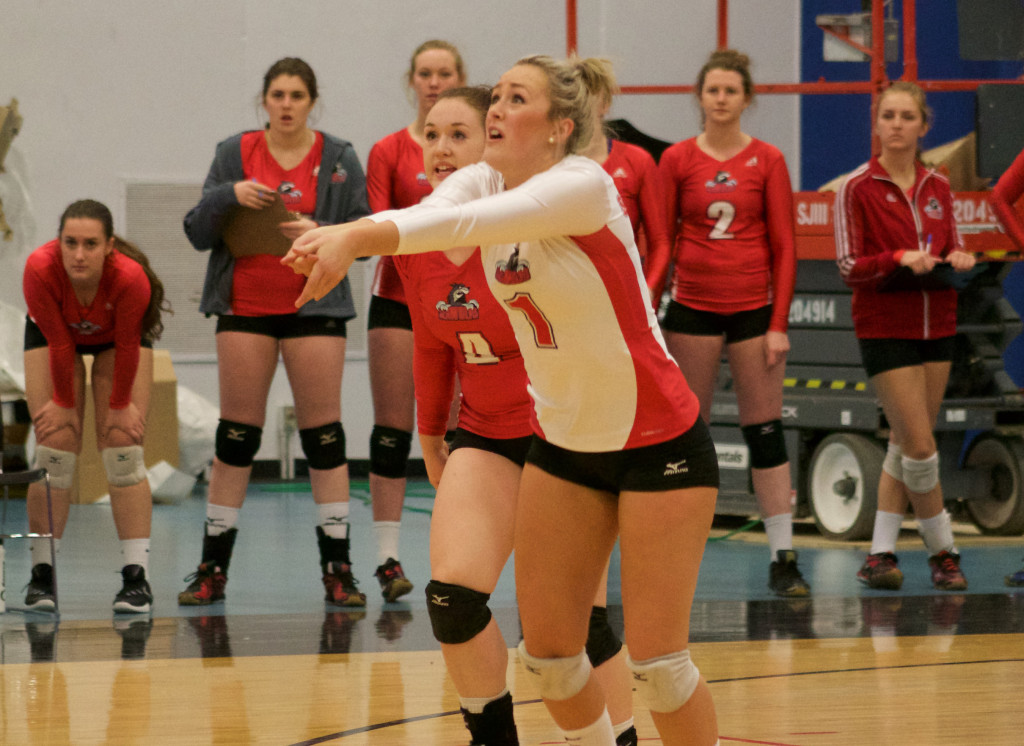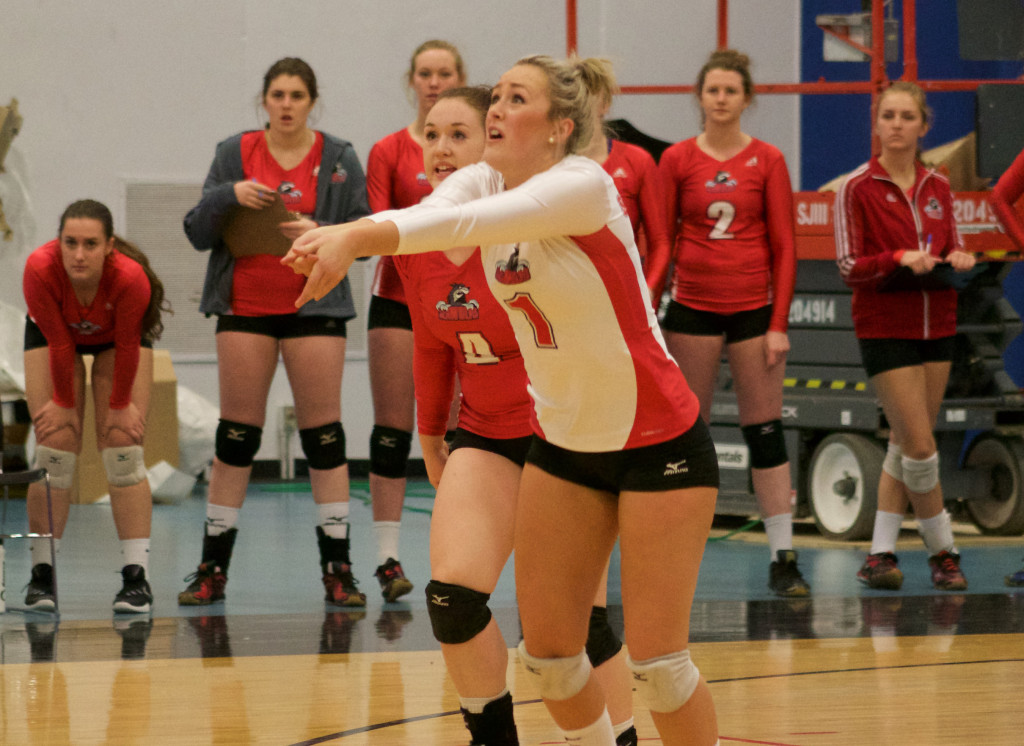 The men's basketball team had a pair of matches this past weekend against Mount Allison and St. Thomas University. On Saturday, the team came out ready to go scoring six 3-pointers on their way to a 78-74 win. The action was back and forth all game, but UNB Saint John proved to be too much of a presence for the Mounties to overcome. Liam Sipkema netted 20 points for the Seawolves, while Paul Gerges and Steve Ryan converted for 14 and 11 respectively. Gerges and Ryan took care of play from the perimeter while Sipkema cleaned up in the paint. Adam Spurell lead the Mounties with 15.
On Sunday, the team faced-off against rivals St. Thomas. The Wolves came out quite slow giving up a 20-6 lead for the Tommies after the first quarter. From there on out, the Seawolves had to battle back into the game. Although they came close to overcoming the deficit throughout the game, they were unable to hold off the Tommies losing the game 80-57. Matt Brown scored 13 for the Seawolves, while Paul Gerges connected for 12. Jacob Eatmon and Dylan Gallant were the high scorers for the Tommies with 14 a piece. The men's basketball team currently sits tied at 4th place with MTA with a record of 4-5.
In women's volleyball action, the Seawolves also split on the weekend. Saturday, the girls dropped their match to MSVU 1-3. Considering they were playing the number 1 ranked team in the ACAA, the girls did quite well; however, in the fourth set they could not finish off the set to go into a 2-2 tie and ended up surrendering to the Mystics. Jenna Degooyer led the way for the Seawolves with 8 kills and 10 digs, while Madison Urqhardt recorded 11 kills and 7 digs for MSVU. On Sunday, the team bounced back taking their match 3-0 over the Mounties. Katherine Houser had 7 kills and 2 digs and Indigo Clement added 6 kills and 6 digs. Lynne Arsenault led the Mounties with 7 kills and 8 digs. The Seawolves currently sit 4th at a record of 5-6.