Men's Basketball... a Well-Oiled Machine
Author: Stephanie Guimond
Posted on Dec 17, 2015
Category: Varsity Sports , Basketball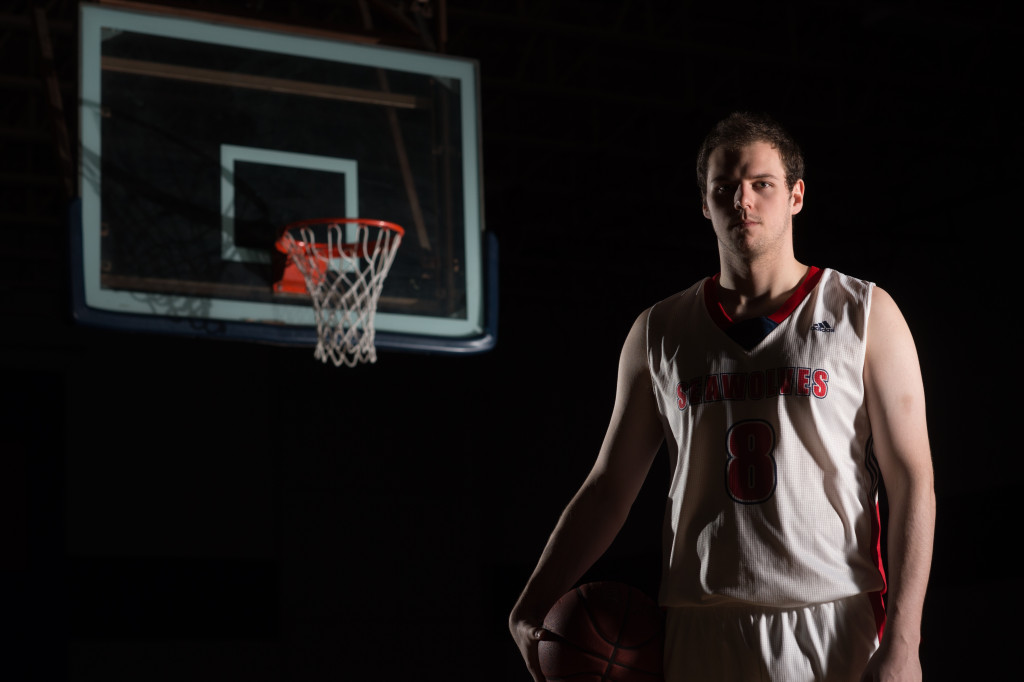 The Men's Basketball team has come leaps and bounds from where they were last season. Over the past few years, head coach Peter Vincent has been hard at work not only with his own team, but recruiting players from across the country. The Seawolves Men's Basketball team, which a few years ago was in pretty rough shape, is now forming into one of the most cohesive, well-oiled machines in the ACAA. The experience gained from last year's rookie class along with a batch of fresh talent this year has propelled the Seawolves to a record of 3-4 heading into the break. With this record the team sits in playoff contention at 5th place. Although this might not seem like a stellar record to most, people who witnessed the Seawolves last match of this semester against St. Thomas University will understand why the ACAA should be on the lookout for this squad.
During their final match up of the semester, the Seawolves were unstoppable. Both offensively and defensively they worked as a unit, one entity working towards a common goal. From the looks of their play, the Seawolves found whatever they were missing. While the team worked together extremely well, two players went above and beyond. Rookie Lars Moffatt had three 3-pointers and converted for 13 points, while sophomore standout Steve Ryan added 19 points going 4 for 5 from beyond the arch. The Seawolves ended up capping off the game with a 82-62 victory over the Tommies to head into the Christmas break.
When the Seawolves step back on the court in January you will want to keep your eyes on Mount Peral, NL native Steve Ryan. Whether it be in between classes using the new shooting machine, during practice, working out after practice, or in a Championship game, Steve puts in 110% each and everytime. From shooting, to rebounding, to being the brick wall that takes charge after charge, this guy does it all. With only a year and a half under his belt, it will be exciting to see what this Seawolf can accomplish from here on out.