Soccer Teams Kick-Off 50th Anniversary with ALUMNI GAME on October 17th, 2015
Author: Stephanie Guimond
Posted on Oct 7, 2015
Category: Alumni , Soccer , Varsity Sports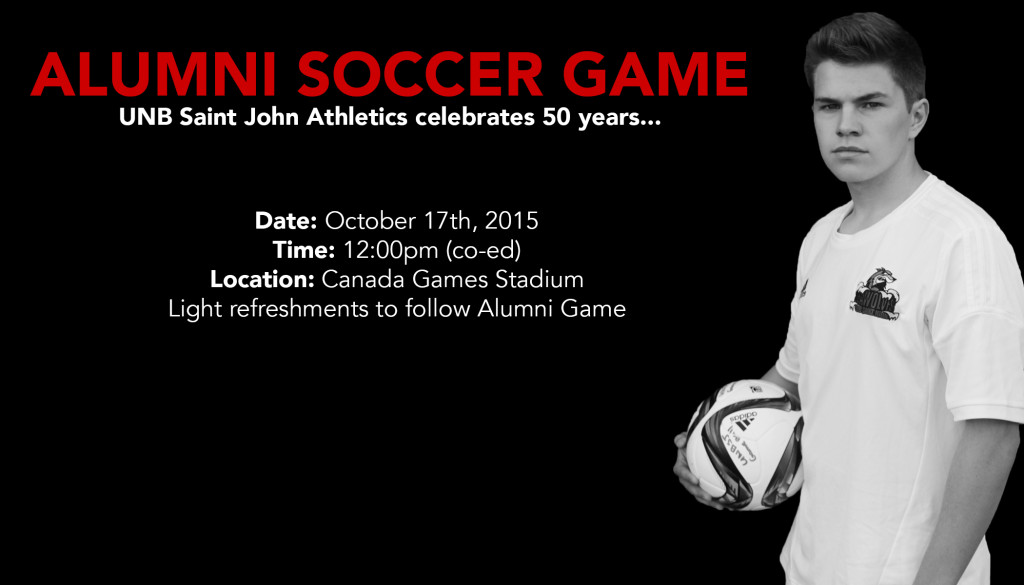 This year, UNB Saint John Athletics celebrates their 50th anniversary. The program has transitioned through name changes, coaches, different colors and branding; yet, what always remained true to the program is that we strive for excellence in sport and academics and train our athletes in not only their sport, but also to become better individuals and community members. Throughout the years, we have seen many athletes move on to great accomplishments and we are proud of the people they have become.
Today, the program goes by the UNB Saint John Seawolves and consists of six varsity teams - men's and women's soccer, men's and women's basketball, and men's and women's volleyball. To kick off this year's 50th Anniversary, the Seawolves are hosting as alumni game for all past UNB Saint John Soccer players. We invite everyone to come out the day of the game and to stick around after and support our Seawolves teams as they take on MSVU at 1:30pm (W) and 3:30pm (M).
Date: October 17th, 2015
Time: 12:00pm (co-ed)
Location: Canada Games Stadium
Light refreshments to follow alumni game.