Seawolves Online Clothing Store - Only Open Until October 31st!
Author: Stephanie Guimond
Posted on Oct 14, 2015
Category: Uncategorized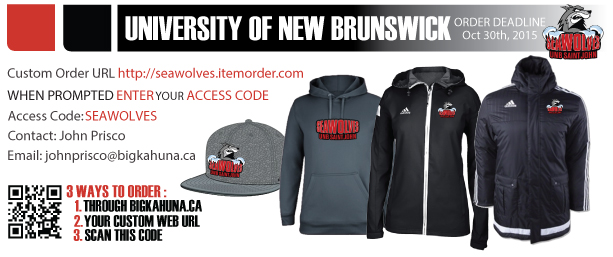 If you are looking for a birthday or Christmas present, look no further! The UNB Saint John Seawolves have opened an online clothing store where you can purchase authentic Seawolves gear at a great price! Whether you are a student, faculty or staff member, parent, or friend there is something there for you! Check out the website to purchase your order before it is too late, store closes October 31st!!!