Adopt-a-Seawolf Helps UNB Saint John Student-Athletes Out in a BIG Way!
Author: Stephanie Guimond
Posted on Oct 8, 2015
Category: Basketball , Volleyball , Alumni , Varsity Sports , Soccer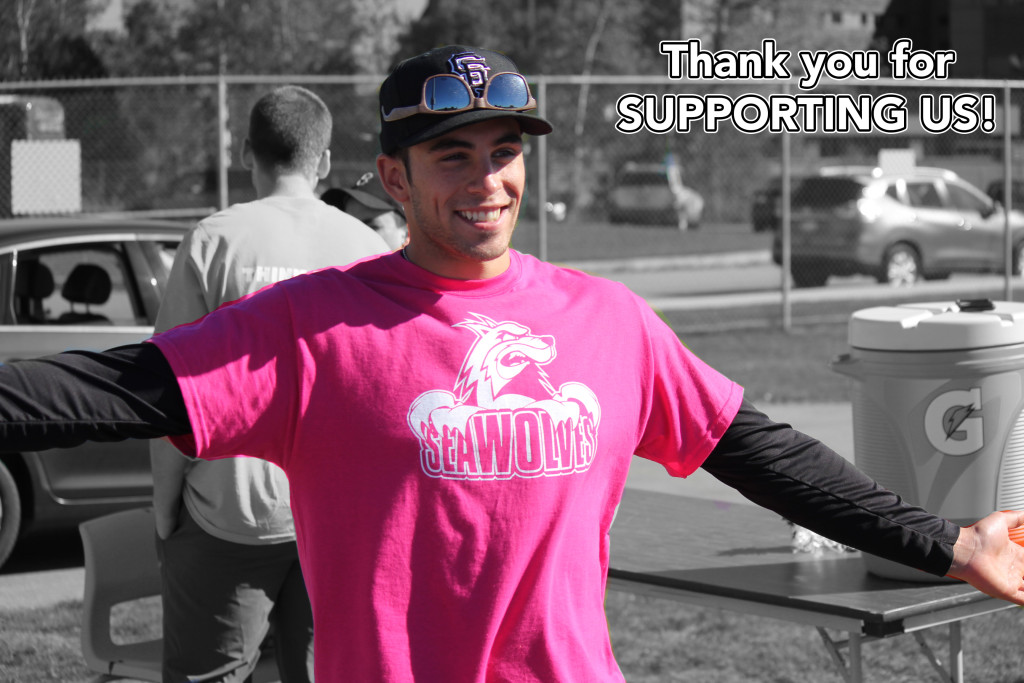 As of October 8th, 2015 the UNB Saint John Seawolves have raised $17,000 between the six varsity teams. Although not all Adopt-a-Seawolf funds have been collected, this is already a huge contribution to the program. This year we have added 19 new donors to the program!
The Adopt-a-Seawolf  program has been designed to enhance the Varsity athletic program in the area of equipment, team apparel, non-conference travel, student-athlete meal subsidies and recruiting. Funds donated to this area help to defray out-of-pocket expenses for student-athletes.
In the 2015-2016 season, the Adopt-a-Seawolf program will fund eight different exhibition opportunities, 86 student-athlete tracksuits, and the Dartfish program for the women's volleyball team! We would like to thank all of the donors this year for allowing our student-athletes to enrich their experience here at UNB Saint John. If you would like to donate, please follow this link to the donate/sponsor portion of our website: //www.unb.ca/saintjohn/seawolves/support/donate.php