Meet the Chair: Dr. Kurt Samways, Parks Canada Research Chair in Aquatic Restoration.
Author: UNB Research
Posted on Nov 5, 2020
Category: Research , Partnerships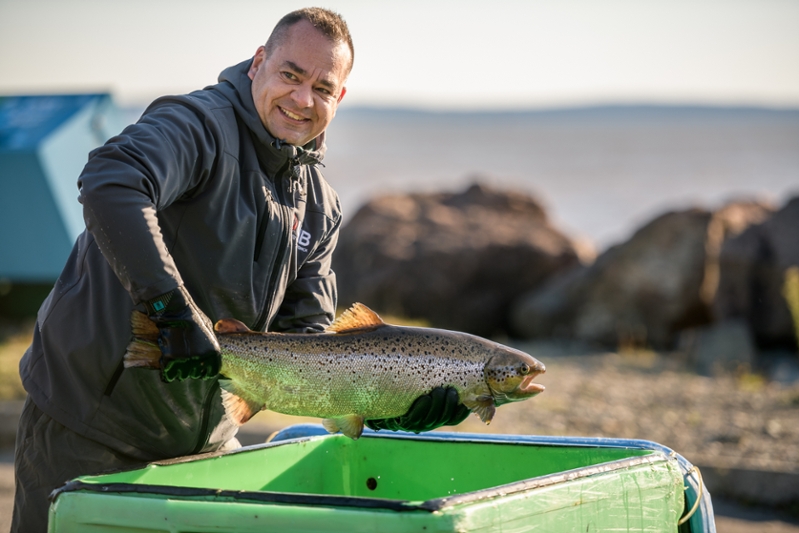 ---
Today, we officially announced Dr. Kurt Samways as the first-ever Parks Canada Research Chair.

Focusing on aquatic restoration and Atlantic salmon recovery, Dr. Samways will be conducting research work in five national parks through 2024.
You can read more about this story here.

Originally from Regina, SK, Dr. Samways moved to Atlantic Canada after obtaining his bachelor of science and master of science (2008) from the University of Regina.He earned his PhD from UNB in 2017, specializing in freshwater ecology, and was appointed as a research associate in the department of biological sciences (faculty of science, applied science and engineering (SASE)) in Saint John. He is part of the Canadian Rivers Institute (CRI), a research network of scientists and institutions across Canada and internationally, hosted at UNB, dedicated to making every river a healthy river.

He has worked extensively in applied ecology to restore river ecosystems and recover fish populations, particularly Atlantic salmon, in Canada and internationally. He is the lead Research Scientist of the Fundy Salmon Recovery (FSR) program for endangered inner Bay of Fundy Atlantic Salmon, studying the effects of captive reared adults on fish fitness and ecosystem health. The FSR project, also a Parks Canada collaborative initiative, has become a foundational element of this research chair program.

With over a decade of food web and fish-related studies, Dr. Samways will be continuing his research on a larger scale, bridging salmon recovery and ecological restoration efforts currently underway across five Atlantic national parks.