COVID-19 research: Dr. Sandra Magalhaes
Author: UNB Research
Posted on Aug 11, 2020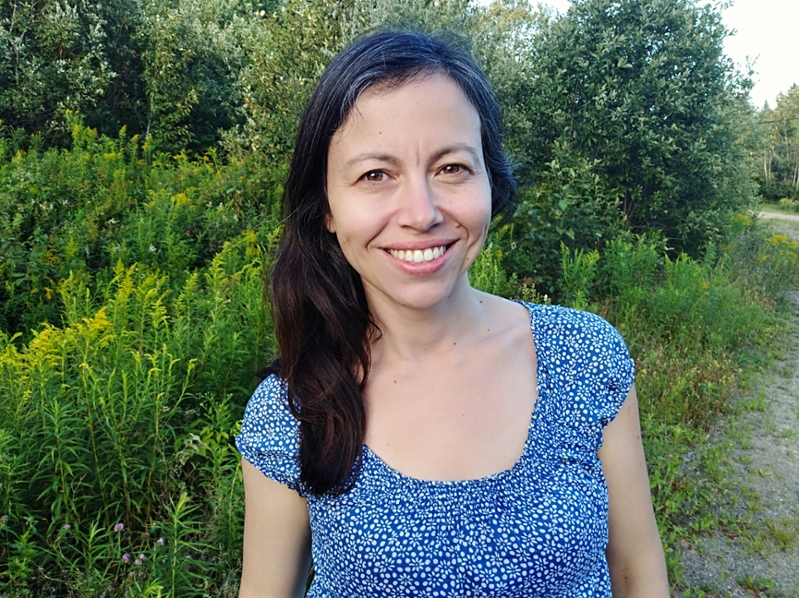 ---
Around the world, researchers across all fields and disciplines are working to address the challenges, issues and implications of the 2019 novel coronavirus pandemic. Here at UNB, our own research community is part of that global movement.

Last month, we announced 13 new, funded COVID-19 research projects; here's a little more about the expertise, the passion and the capacity behind one of them. Want to read the others? Find the full list of stories here.
Dr. Sandra Magalhaes (Sociology and NB Institute for Research, Data and Training, Fredericton)
Dr. Sandra Magalhaes is researching COVID-19 risk indicators to support community planning and recovery efforts and better inform possible responses in New Brunswick.
Who are you?
I am a Research Associate in the Department of Sociology in Fredericton, and part of the research team at the New Brunswick Institute for Research, Data and Training (NB-IRDT). I am an epidemiologist by training – perhaps a more familiar term these days than it has been in the past. Epidemiology is the study of the distribution of determinants of health and diseases in populations.
My main research area is chronic disease epidemiology, which is similar to, but different from, infectious disease epidemiology. I am interested in understanding what increases or decreases people's risks of certain chronic diseases, in particular those that impact the brain and spinal cord such as multiple sclerosis and dementias.
What are you working on?
My research project examines community-level indicators that can support pandemic planning. Specifically, these indicators can inform public health efforts to limit the spread and exacerbation of COVID-19 infection in those most at risk and can help identify at-risk groups likely to be impacted by measures to limit spread.
The goal of our research is to derive community-level indicators that provide contextual information to support decision-making in NB. For example, contextual information on community levels of chronic disease associated with poorer COVID-19 outcomes, residency in collective dwellings among those with relevant chronic diseases, or older adults living alone with or without mental illness.
Why did you decide to work on this research?
I want to contribute towards NB's efforts for recovery from COVID-19. I am a researcher at NB-IRDT, where we undertake population-based research with the goal of improving the health and social prosperity of New Brunswickers. Using available administrative data, I am able to produce research to create profiles of NB communities that are relevant to COVID-19 and can be used by stakeholders within the provincial government, Regional Health Authorities and community organizations to better inform their recovery planning efforts. Ultimately, I hope to contribute to keeping more New Brunswickers safe and healthy, and to use resources strategically to achieve that.
More information:
Dr. Sandra Magalhaes | New Brunswick Institute for Research, Data and Training | Department of Sociology
Research at UNB | Graduate Studies at UNB | Postdoctoral fellowships
Related Pages: COVID19 Research Stories