Three people with ties to UNB appointed to the Senate
Author: UNB News
Posted on Nov 3, 2023
Category: UNB Fredericton , UNB Saint John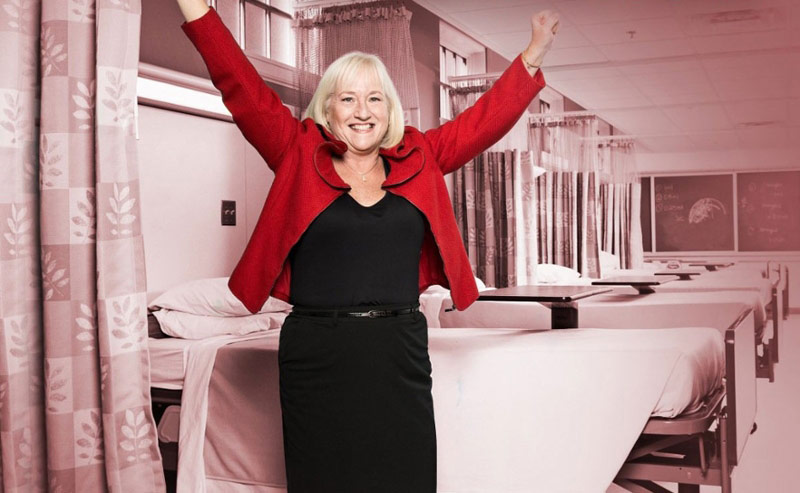 Joan Kingston, John McNair and Krista Ross, three people with strong connections to the University of New Brunswick (UNB), have been appointed to fill vacancies in the Senate.
Kingston, a registered nurse and a former member of the Legislative Assembly of New Brunswick, has a long history with the university. She holds a Bachelor of Nursing from UNB (BN'78) and is currently a consultant with the Faculty of Nursing. She recently retired from UNB after 10 years as nurse manager, co-manager of the Fredericton Downtown Community Health Centre, and a lecturer and clinical instructor.
Related: A non-traditional path for Joan Kingston
McNair (BA'81, LLB'84) graduated with a Bachelor of Law and a Bachelor of Arts from UNB. McNair is a lawyer who served as General Counsel and Corporate Secretary to Service New Brunswick (Service NB) between 2009 and 2023.
Prior to his work with Service NB and ONB, McNair was a partner in the law firm of Gorman Nason for five years, Chief of Staff in the Office of the Official Opposition for the Province of New Brunswick and Deputy Attorney General and Deputy Minister of Justice for the Province of New Brunswick from 1998 to 1999.
Ross, who recently retired as CEO of the Fredericton Chamber of Commerce, is a member of UNB's business faculty advisory board.
Réjean Aucoin and Rodger Cuzner of Nova Scotia received appointments at the same time.
"I am pleased to welcome Joan Kingston, John McNair, Krista Ross, Réjean Aucoin, and Rodger Cuzner as Parliament's newest independent senators," said Prime Minister Justin Trudeau. "I am confident that, with diverse leadership experience and impressive track records serving their communities, they will be strong voices for New Brunswick and Nova Scotia in the Upper House. I look forward to working with them and with all senators as we continue to build a better future for all Canadians."