UNB and Unifor Local 4504 sign collective agreement
Author: UNB Newsroom
Posted on Apr 21, 2023
Category: UNB Fredericton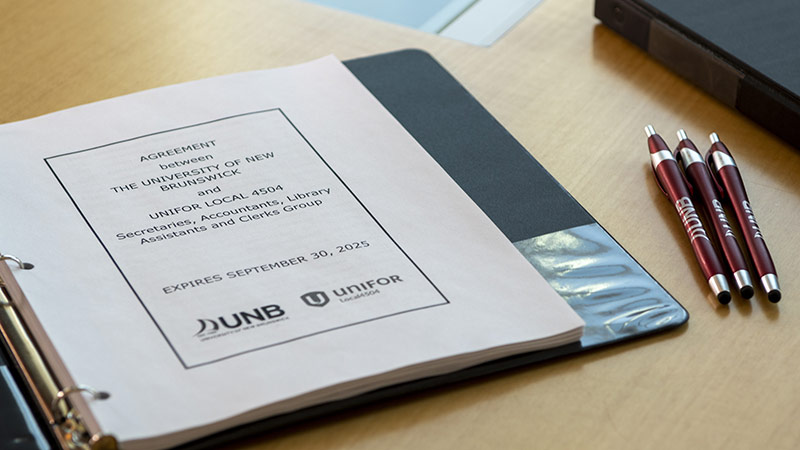 The University of New Brunswick (UNB) and Unifor Local 4504, which represents 118 members of the General Labour and Trade (GLTA) and 200 members of the Secretaries, Accountants, Library Assistants, and Clerks (SALAC), signed a collective agreement on April 11, 2023.
"It's a four-year agreement and I think, speaking for the membership, everyone is fairly satisfied with what we came up with," said Ernie Caissie, president and lead spokesperson for Unifor Local 4504. "It was a lot of hard work and a lot of good work. I want to commend the UNB team for their professionalism."
Collective bargaining began in March 2022 after the previous agreement expired on Sept. 30, 2021. UNB and Unifor reached a tentative agreement on Feb. 15, 2023.
"I couldn't have asked for a more engaged group of people to be in the negotiations room," said Jeff Sharpe, UNB lead spokesperson. "The Unifor team was wonderful to work with. Everybody was respectful and it was a good negotiation."
Both Unifor and UNB expressed they were pleased with the four-year agreement.