UNB engineering and computer science named top 20 per cent in the world
Author: UNB Newsroom
Posted on Jan 25, 2023
Category: UNB Fredericton , UNB Saint John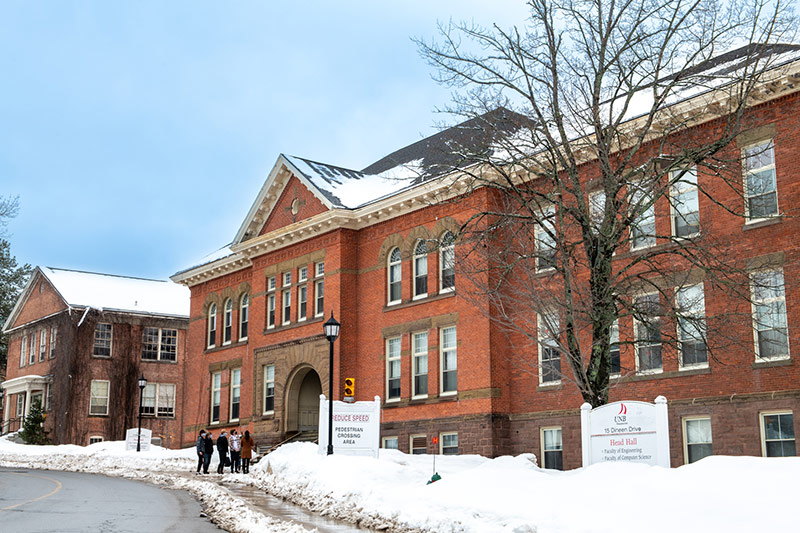 The computer science and engineering faculties at the University of New Brunswick ranked in the 201-250 brackets on the Times Higher Education's 2023 World University Rankings list by subject, placing UNB in the top 20 per cent in the world, number 1 in the Atlantic region and top 10 in Canada.
The 2023 ranking included 1,799 universities across 104 countries and regions, making it the largest and most diverse ranking to date. The list scores universities on four performance areas: teaching, research, knowledge transfer and international outlook.
UNB created its strategic vision, UNB Toward 2030, to help New Brunswick and Canada develop bold new ideas and influence positive change through excellence and innovation in research and teaching.
"Engineers and computer scientists offer the innovative ideas we need to solve complex problems and support economic growth," said Dr. Paul Mazerolle, president and vice-chancellor of UNB. "In response to Canada's demand for technological and digital leadership, UNB has put a lot of effort and resources into equipping our students with the tools they need to succeed after graduation, including housing more than 20 research institutes and centres and more than 65 research laboratories within the Atlantic Provinces. Our position on the THE World University Rankings list reinforces that our work is making an impact and also being recognized."
During the past five years, the faculty of computer science received $8.1 million in research funding, making it one of New Brunswick's strongest research faculties. In addition, the faculty of engineering receives an estimated $17 million each year in research funded by public research councils, government organizations and industrial partners.
"The faculty of computer science at UNB aims to create an accessible and integrated learning environment where students gain insights from theory, practice them in laboratories, internalize them through experiential learning and enhance them through access to cutting-edge research," says Dr. Luigi Benedicenti, dean, faculty of computer science. "This approach has granted a competitive advantage to our graduates, our province and our country. We are delighted to be recognized by THE and look forward to continuing to pursue transformative education, innovative collaborations and meaningful community engagement."
"UNB is one of the most exceptional engineering schools in the country," says Dr. Joshua Leon, dean of the faculty of engineering. "Our faculty and staff are committed to excellence in everything they do. That being said, it is extremely gratifying to be recognized by the Times Higher Education Rankings as one of the top 250 engineering schools in the world."
UNB founded the first computer science faculty and engineering education in Canada. Over the decades, both programs have become renowned for their world-class courses, experiential learning opportunities and the capstone design course that pairs final-year students with industry partners to work on innovative projects for the greater community.
Students enrolled in either program can also access some of the country's most innovative research centres and undergraduate laboratories.
The Times Higher Education World University Rankings' list analyzed over 121 million citations across more than 15.5 million research publications and included survey responses from 40,000 scholars globally. Overall, they collected over 680,000 data points from more than 2,500 institutions that submitted data.
Computer science and engineering highlights: