UNB's new environmental engineering program expected to attract top students
Author: UNB Newsroom
Posted on Jan 9, 2023
Category: UNB Saint John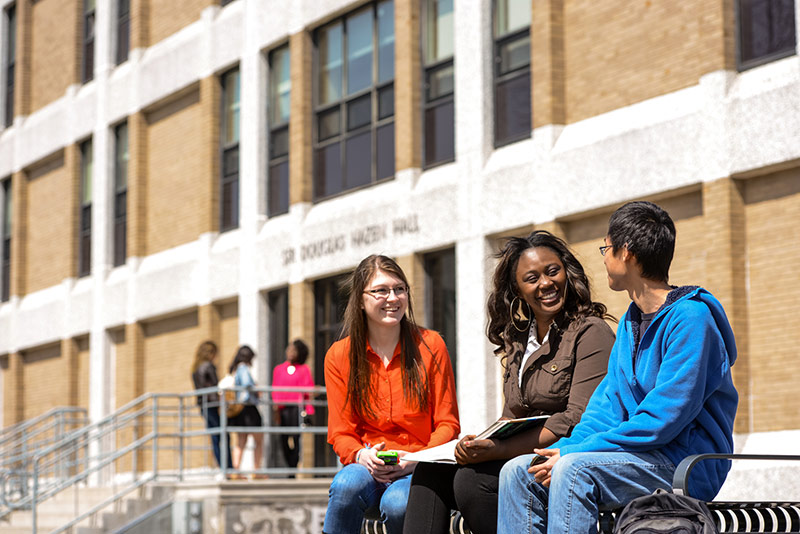 The University of New Brunswick's (UNB) faculty of science, applied science and engineering is launching a four-year environmental engineering program on the Saint John campus starting in the Fall of 2023.
Built on a foundation of innovative thought and sustainable practices, the bachelor of science in environmental engineering program will prepare graduates to lead society and find innovative solutions in the face of a future defined by climate change.
"The University of New Brunswick is dedicated to equipping individuals with the knowledge, skills and experience needed to adapt and thrive in a world impacted by climate change," said Dr. Petra Hauf, vice-president of UNB's Saint John campus. "We are very excited to offer an environmental engineering program to attract top students and faculty from across Canada and around the world with our adoption of new models of engineering education."
Environmental engineers study water, soil and air pollution problems and develop technical solutions in response to these challenges. Students will learn from research focused faculty members and experts within the field of engineering.
Environmental science and environmental engineering share basic similarities. However, the environmental engineer can utilize the knowledge of both engineering and environmental science toward creating a plan and solution.
The actions could include planning new infrastructure to limit the effects of human activity on a specific space or shaping a plan to ensure that a given area is rapidly developed to allow for human use.
Possible careers include water treatment plant engineer/operator, environmental compliance specialist, natural resource specialist, environmental engineer, wastewater engineer and/or environmental consultant.
"Our faculty looks forward to launching UNB's environmental engineering program, which will focus on educating highly skilled engineers prepared to tackle complex and multi-faceted challenges in order to maintain a clean and safe environment in the world," said Idris Gadoura, chair of the department of engineering on the Saint John campus.
Engineering students beginning their studies in 2023 Fall may pursue environmental engineering as their area of study.
Students interested in applying to the program should begin their application through UNB admissions.