UNBers invested into the Order of New Brunswick
Author: UNB Newsroom
Posted on Nov 3, 2022
Category: UNB Saint John , UNB Fredericton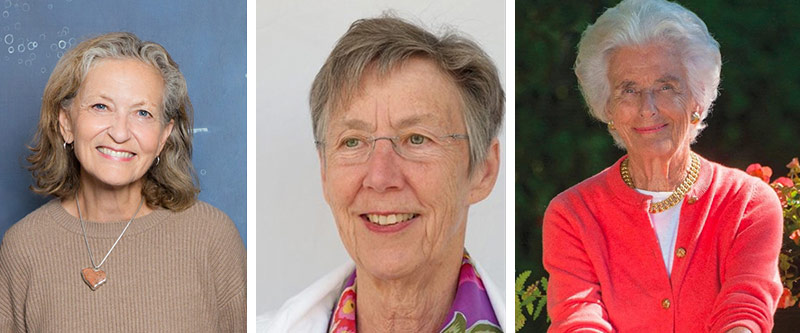 UNB is excited to congratulate two influential alumni and a prominent former professor who were among 10 esteemed individuals invested into the Order of New Brunswick.
Dr. Sandra L. Irving has a BA '95 in political science and an Honorary Doctor of Letters degree '09 from UNB. Dr. Irving and her husband, Arthur L. Irving, Honorary Doctor of Letters degree '09 are generous philanthropists to the university. Their support has created the prestigious Arthur and Sandra Irving Primrose Scholarships for students attending UNB's Saint John campus, the Sandra Irving Scholarships for students in political science, the Harriet Irving Library Research Commons and the Harriet Irving Rose Garden. In addition, she served as a member of the UNB Board of Governors.
Dr. Lucinda Flemer was awarded an Honorary Doctor of Letters degree '99 from UNB. As chair of the Tamarack Charitable Foundation, Lucinda has long supported the Milton F. Gregg V.C. Centre for the Study of War and Society at UNB and served as the Vaughan Chair in Regional Economics. She and her husband, John Flemer's love for nature and socio-economics, led the couple to create the stunning Kingsbrae Gardens, a well-known tourist attraction in Saint Andrews, NB.
Dr. Penny Ericson is a former UNB Board of Governors member, co-chair of the Board of Directors of the Muriel McQueen Fergusson Centre for Family Violence Research at UNB and Professor Emerita in Nursing '01.
As dean of nursing at UNB from 1988 to 1999, Dr. Ericson provided outstanding leadership and service to her faculty, the university, and the nursing profession. Under her leadership, the faculty became a model for the rest of Canada as it responded to the 1989 decision by the Nurses Association of New Brunswick to make the bachelor's degree the minimum requirement for entry into the nursing practice. Dr. Ericson facilitated the development of the faculty's innovative and nationally accredited undergraduate curriculum.
As an expert in gerontological nursing, Dr. Ericson has focused much of her research on Alzheimer's caregiving. She has also engaged in collaborative research on violence in military groups. Her career at UNB has been characterized by her generosity to students, faculty and the university.
UNB is proud to recognize these three community members for their outstanding achievements and ongoing leadership within our province.
This year's recipients were celebrated during a formal ceremony at Government House in Fredericton.
See the full list of 2022 recipients.