UNB scholar awarded prestigious Banting Fellowship
Author: UNB Newsroom
Posted on Nov 29, 2022
Category: UNB Fredericton , UNB Saint John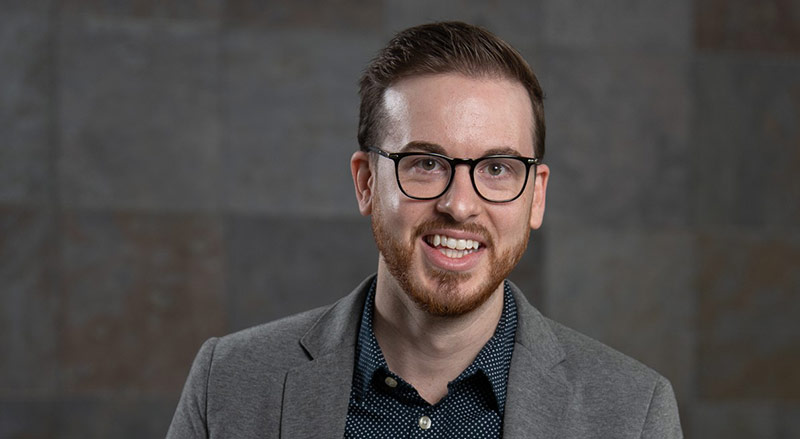 With only 70 Banting Fellowships offered annually, it's not every day that an institution has the opportunity to welcome and celebrate one. This year, for only the second time since the program's inception in 2010, the University of New Brunswick has that honour.
On Nov. 28, the Government of Canada announced this year's recipients of the Banting Postdoctoral Fellowships and the Vanier Canada Graduate Scholarships. Among the Banting recipients is Dr. Daniel R. Meister, a scholar whose work explores the histories and politics of race, immigration and multiculturalism in Canada. Dr. Meister is taking up his fellowship at UNB's faculty of arts in Fredericton, in the department of political science under the supervision of Dr. Donald Wright.
"It is a wonderful privilege to celebrate a Banting recipient at our institution," said Dr. David MaGee, UNB vice-president (research). "On behalf of our president, administration team and research community, I want to offer congratulations to Dr. Meister."
Banting Fellowships "provide funding to the very best postdoctoral applicants, both nationally and internationally, who will positively contribute to the country's economic, social, and research-based growth."
Meister completed his PhD in Canadian history at Queen's University in 2019, where he received a Joseph-Armand Bombardier CGS Doctoral Scholarship, an Ontario Graduate Scholarship and a Graduate Student Scholarship from the International Council for Canadian Studies.
A revised version of his dissertation was published as The Racial Mosaic: A Pre-History of Canadian Multiculturalism (2021), which was shortlisted for both the L.R. Wilson Institute for Canadian History 2022 Wilson Book Prize and the 2022 John W. Dafoe Book Prize.
"I am humbled by the validation and recognition this fellowship represents and the opportunity it presents to continue my research," he said. "Already, this fellowship has enabled me to complete several articles and book chapters and to break ground on my next book project."
Born and raised in New Brunswick, Meister also appreciated being able to pursue his work at UNB.
"I am immensely grateful for the opportunity to continue my academic career in my home province, near to friends and family. UNB has already been such a welcoming place, and I am so fortunate to be working with such fantastic people."
Banting Fellowships are valued at $70,000 per year for two years. They are distributed equally among the country's tri-agency funders: the Canadian Institutes of Health Research, the Natural Sciences and Engineering Research Council, and the Social Sciences and Humanities Research Council.